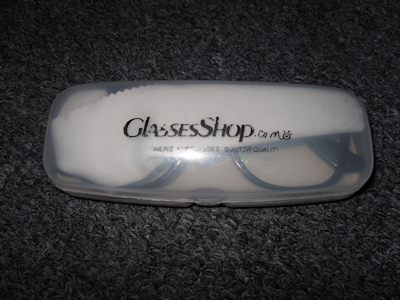 I was approached and was kindly asked if I would like to review some glasses. I leapt at the opportunity as I have to wear glasses for reading and I thought this would be my chance to pick some new glasses that are in fashion, as I was getting quite bored with the ones I had.  I picked a pair of normal prescription eyeglasses which obviously were made especially with my prescription. The glasses that I finally chose were called Winchester.
About the products:
Winchester is a full-rim eyewear made in plastic. This frame was updated under strict quality control. It is now more eye-catching and fashionable because of retro frame design. Suitable for single vision, bifocal and progressive lenses. – See more at: http://www.glassesshop.com/eyeglasses/fp0565#sthash.Zq8egX4L.dpuf
My Review: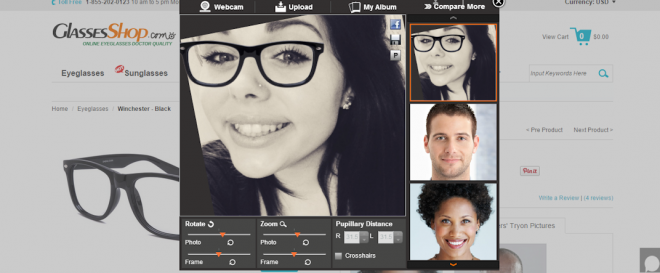 So first of all, shopping for the right glasses can be quite stressful I think we all would agree. You have to find the perfect fit and the right frame for your face and there is always one question when buying them online. – Will they suit me? I didn't have that problem for once I knew what I wanted and I found it very easy to get around the website and they had a particular feature which I loved. You could upload a picture of yourself and try the glasses on which I thought was quite cool and it helps you to feel a little bit more comfortable with what you are buying.  This is a rough idea.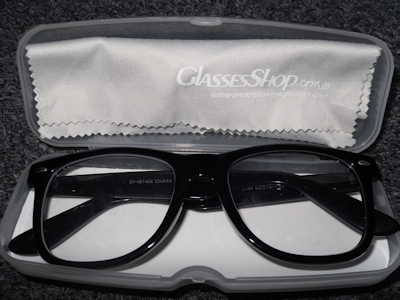 When searching for my glasses I wanted to find some that I would be happy to wear day to day and some that were a different shape to the ones I already had. Glasses impact my daily life so I had to really think about what glasses I really wanted.  The first ones I came across were these Winchester pair and they had them in 3 different designs, but after using the tryon button I definitely wanted them and I thought that they would suit my face nicely and they are in fashion.. right?. So that's my glasses picked, all nice and simple and quite cheap prescription glasses too!
My glasses were shipped to me and came all the way from the USA, which is a very long way actually it is miles away and it got to me in no time. I was so impressed with the delivery.
When I received them they came in 2 little boxes which were put together to make a square box which I thought was very clever, small things amuse small minds as they say.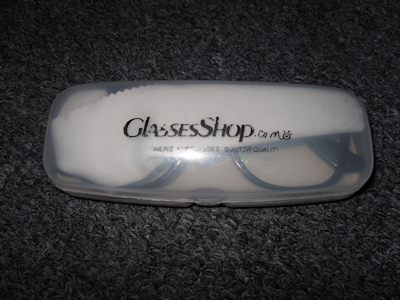 I unpackaged them and they came with a plastic case with 'GlassesShop.com' printed on them and a microfiber cleaning cloth. I was not sure what to expect as it was my first time ordering glasses online so I was very eager to try them. I must say they were packaged really well and I was really impressed that they came with a case as I was not sure if they were going to put them in a case but it is very handy as if they did not have a case it is almost certain I would have lost them in a couple of days.
When I unpackaged my glasses which were my eyeglasses, I was very impressed they suited me just like they did on the picture and I loved that they had big frames and they certainly looked like 'Tine Tempah' glasses as many people would say. I was really excited to start wearing them more. I have never been confident wearing glasses but I popped them into my bag and decided to take them to college with me. They fit nicely on my head and I can see, which obviously is a bonus! I wore them for the first time at college and all I received was compliments many the same of 'I like your glasses' 'they really suit you' 'have you got new glasses' so it passed the college test, my family and friends liked them now it was time for me to feel confident in them. I started to wear them all the time at college and then they managed to get a well deserved spot inside of my college bag full time. I absolutely love these glasses, the frames suit my face, my arms of the glasses stay on my head which usually seems to be a huge struggle, they look fashionable and they are completely different to the glasses I already have. A really big plus is also it ties in nicely with all my outfits and they never look 'out of place'.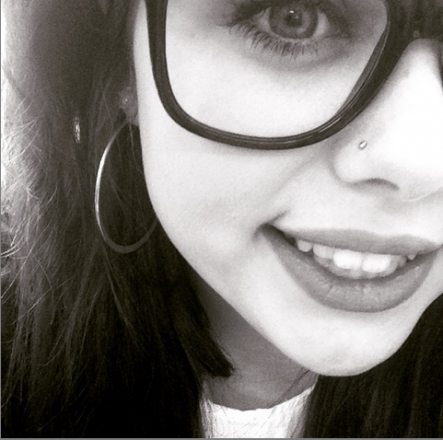 How much was the product?
Winchester Black –  £19.17
Where can you find them?
Discount Code
GSHOT50   – my readers can have 50% off on eyeglasses and sunglasses with free lenses (sale frames excluded).
10/10