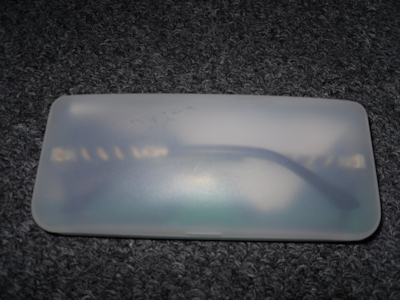 As you saw in my last post I was asked if I would like to review some glasses, I was also asked if I would like to review some sunglasses. I obviously said yes because who never needs new sunnys? As it is summer coming up we all need a new pair of sunglasses don't we.
About the Product:
The sunglasses I chose were called Vitry Wayfarer. This black pair of sunglasses matches well with your cool outfit. The trendy wayfarer look of them keeps you attractive. The superior light plastic offers you comfortable wear and makes you feel ease. The easy whole pair also protects your eyes from the strong sunlight outside. – See more at: http://www.glassesshop.com/eyeglasses/sup0080#sthash.WKDkxtTP.dpuf
My Review: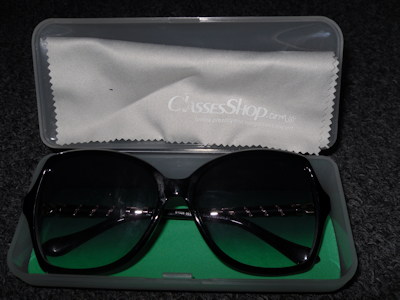 Shopping for the right pair of sunglasses is hard, all those different colours, different frames, what will suit your head? What wont suit your head? All this comes into play when searching for a new pair of sunglasses and my huge question is 'Will I like them enough to wear them?' I am very fussy with sunglasses and they never seem to sit right on my head. Or I like the look of them and I buy them but then I never quite get on well with wearing them. So I  chose very carefully what glasses I wanted and I searched though 100's of different glasses. I  then chose Vitry Wayfarer sunglasses, these just caught my eye as I was scrolling through a load of glasses and I saw the gold bands on the side of them and saw they were quite big and I knew that I had to have those ones or I would regret it (kind of like when you go shopping, find something you like and don't buy it, get home and regret it, go back to get it and there is none of what you wanted) happens to me all the time so I HAD to jump for the opportunity so there we go once again easy pick and I used the try on again this time I do not have a picture as I totally forgot as I just wanted to order them. But as I said it is so simple to just find glasses that you love and the best thing of all is the try on button because that really helped me.
So then my glasses were Shipped and on their way to me. Which literally took no time at all may I add.
The glasses came in a little white box and in a case which is handy because I do not really want to lose them  and a microfiber cleaning cloth.
Then after much excitement unpacked my sunglasses. Now with sunglasses I NEVER find any that suit me, only that I see on everyone else same with glasses. I have glasses envy. Maybe I just have a weird shaped head that no glasses like to sit nicely on me. Who knows? But I loved these glasses and I liked the gold detailing on the side and finally after all this time I found sunglasses that look decent and sit on my head properly and look stylish and something I could take on holiday with me. That is a huge bonus!
After all the experience with GlassesShop.com, I can honestly say I will be shopping there again for my next set of glasses. The glasses they sell are cheap glasses, affordable and amazing for the price. They are fantastic quality too and the site is easy to use.
How much is the product?
Vitry Wayfarer – £8.29
Where can you find them?
Discount Code:
GSHOT50   – my readers can have 50% off on eyeglasses and sunglasses with free lenses (sale frames excluded).
Rating:
10/10