Monday 30th March – Day 89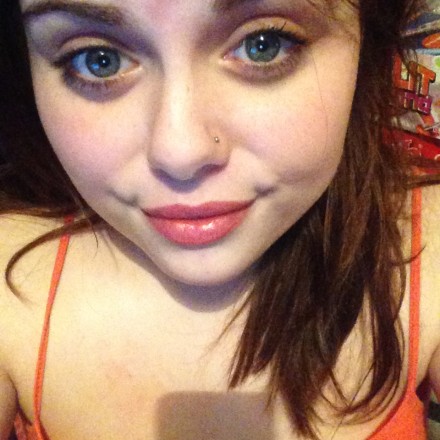 Today was a boring chilled kind of day. My mum and stepdad spent the day trying to build our new table and chairs. They took so long, so whilst I was waiting I took a selfie. Just as any normal teenager would do.
Tuesday 31st Match – Day 90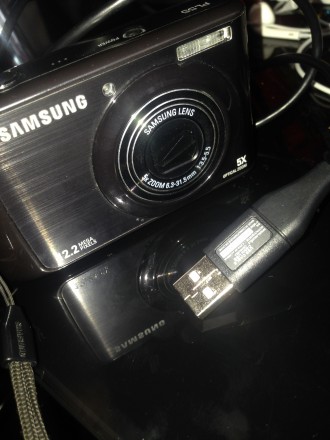 I had lots of mail today. I always get really excited but I received a new cable for my camera  because I managed to lose mine. I have also gone on a bit of a shopping spree(oops). That is all I have done today though. Quite boring apart from online shopping. You got to love it.
Wednesday 1st April – Day 91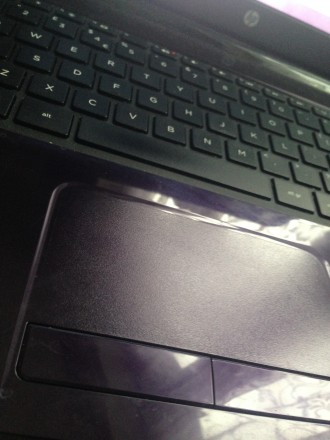 It was April fools today! My sister really want to april fools my step-dad when he got back because he went out. So we settled for telling him my laptop was broken and kept overheating and turning off. Unfortunately we did not get to tell him because he caught me on my laptop when he got in. Oops ruined that one.
Thursday 2nd April – Day 92
Today I went to my nans and whilst in the car once again It was selfie time. So guess what I took a selfie.
Friday 3rd April – Day 93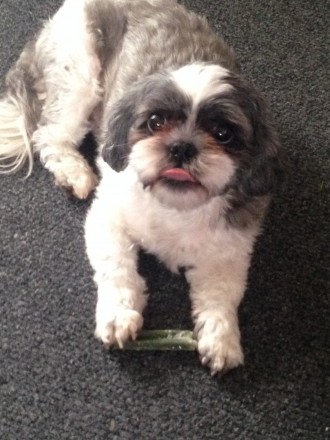 Being a bank holiday it was very boring. So I decided to take a picture of Peppa because I spent the day wit her.
Saturday 4th April – Day 94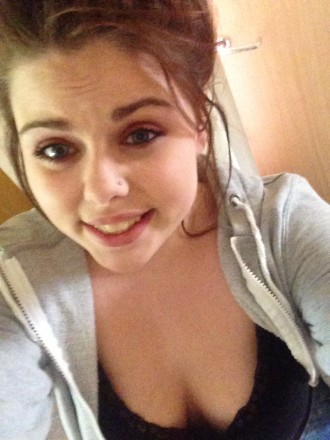 Today I went to my nans and as per usual selfies in the car, so this is what I have for you today.
Sunday 5th April – Day 95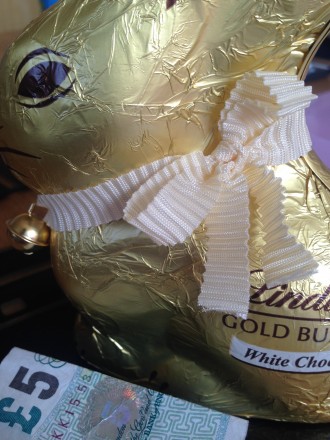 Its Easter!!! I am not much of a Chocolate Lover and I much prefer white chocolate to any other chocolate but there is something really exciting about easter. Iam not sure if any one else agree's. I luckily got 2 Easter Eggs, 1 Flake and 1 Crème Egg one. I am extremely lucky because I am coming up to 18 I did not think I would receive any. Not only did I receive the egg I also got a pack of White chocolate cookies, a big bar of white chocolate, Lindt big white chocolate bunny and some money.
I was extremely lucky so here I have a picture of my Bunny.
Monday 6th April – Day 96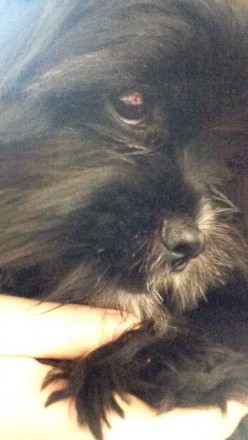 I am really missing Armani today. Because I am use to staying at my nans I am used to cuddles and at home although I have two dogs of my own. They do not really like cuddles Like Armani does. So today I have a picture of Armani.
Tuesday 7th April – Day 97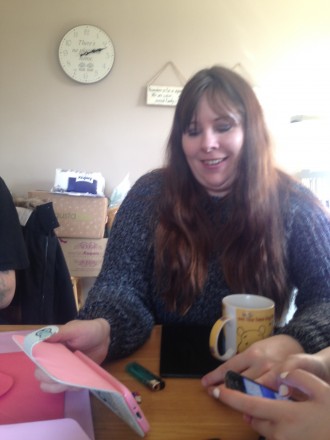 Happy Birthday MUM! It was my mums birthday today so we went to my nans and luckily it was sunny. We then for dinner had a Kebab which was mum's choice so yummy.
Wednesday 8th April – Day 98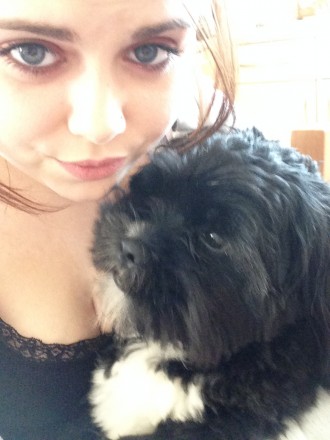 Yesterday I finally got to see Armani so ofc I am going to add another picture of Armani having cuddles with me. Unforunately I have been feeling quite Ill and was up most of the night last night. Hopefully I will feel better soon and get some sleep.
Thursday 9th April – Day 99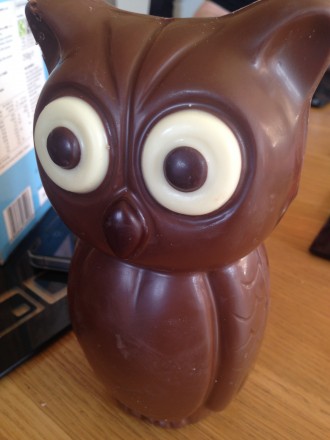 My auntie showed me her Easter Owl, and I said it is way to pretty to just eat let me take a picture, so that is what my 365 is of today. She went straight in there and ate its ear. Poor thing.
Friday 10th April – Day 100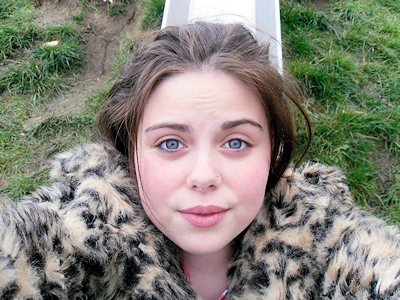 I am starting to feel a little better today and so me and my sister went on a walk to our green and park. It was quite fun although I cannot say fun getting pushed off a log by your 8 year old sister. It really hurt.
Saturday 11th April – Day 101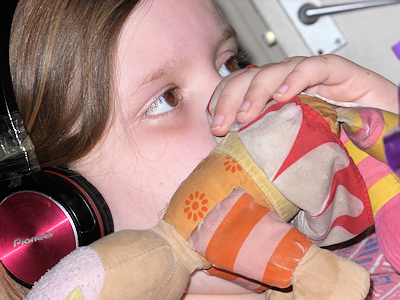 I am finally caught up! Yay. I have so much to do today. I am off to my nans, I have coursework to catch up on and I am scheduling posts ready for when I am back to college. Today my picture is of my sister. She was playing on her game and someone told her to click Alt and F4 to win and she pressed them and it closed the whole game. Poor girl she does get tricked into these things.