---
Christmas is the most wonderful time of the year and I truly mean that.
Its the only time of year I really look forward to. Working in retail isn't that easy but it's so busy and time goes so quickly. I genuinely love my job at Christmas time.
---
I actually put my tree up a few weeks ago but we will put that past us and pretend I put it up today.
---
This year is the first year I have my own home And actually had to put the tree up myself which caused a huge load of kerfuffle. I've never actually decorated a tree before (only hung baubles). now I'm someone that loves a colour coordinating tree, however, my partner loves a traditional multicoloured tree. So this year that's what we went for. Being our first year it's been so difficult with money etc which I will do a separate post on.
I now decided I hate putting up trees after never having to decorate one before I also had to put our staff Christmas tree up too at work, which went terribly wrong. When it came to my own tree I managed to get the lights on perfectly fine. It was the tinsel I am absolutely awful at putting tinsel up and it proved to be a complete nightmare and in the end, my partner had to put it on for me as I just couldn't get it right.
We had a few decorations but not too many we didn't want too much as we live in a small home but it's enough to make it feel Christmassy. So here are the pictures of my decorated home and a little extra of my little fur baby attacking the tree.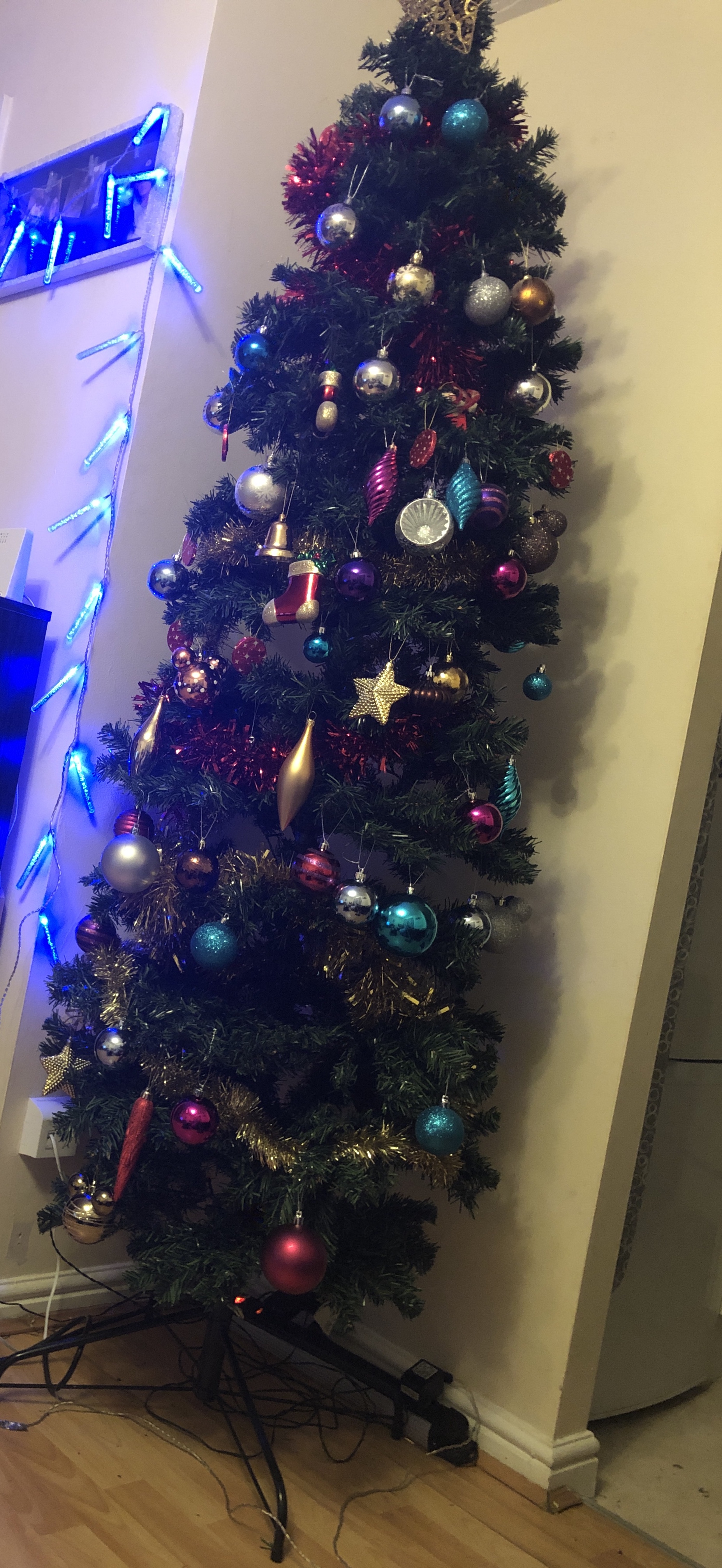 o