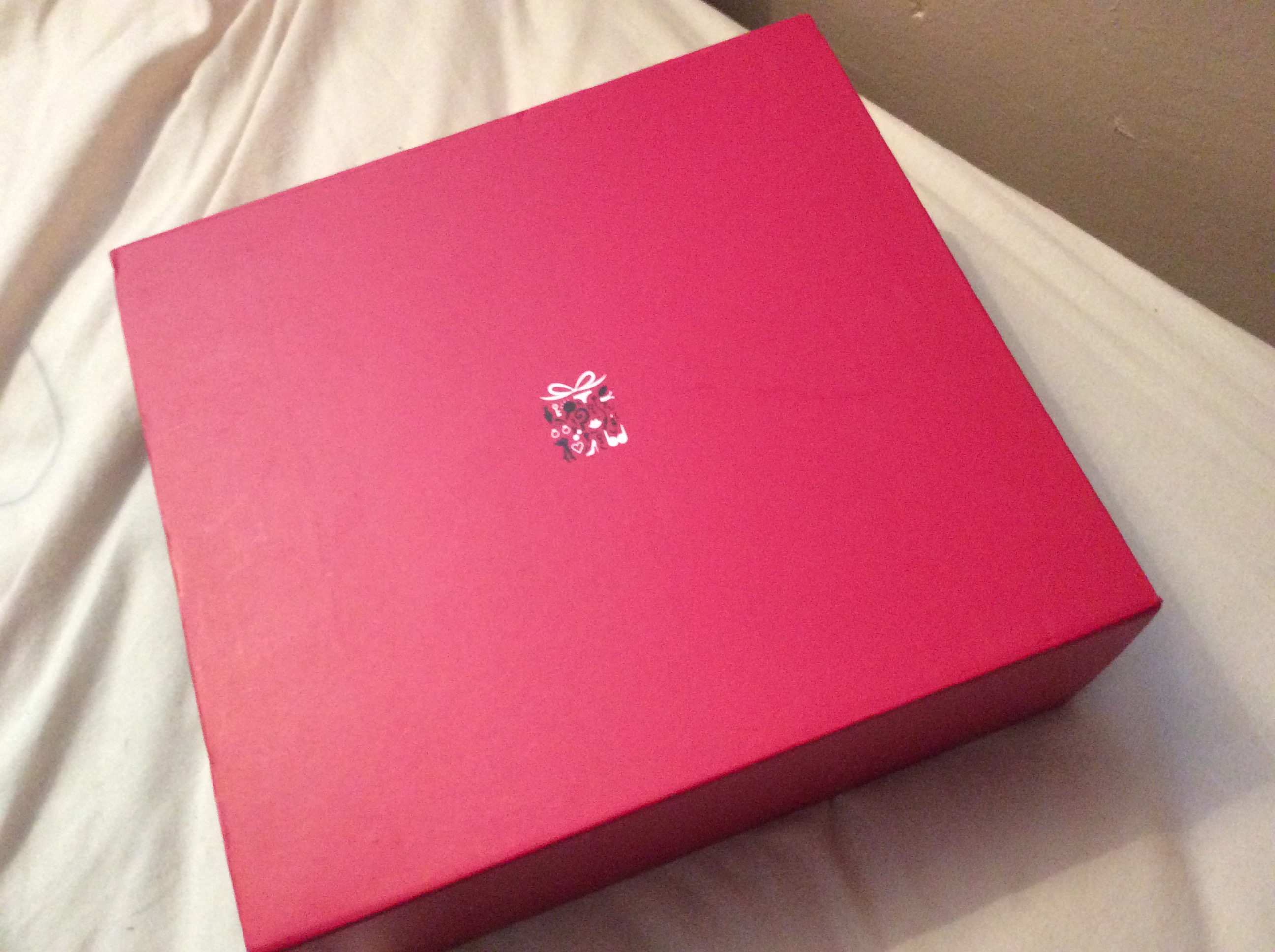 (18+) Not Suitable for under 18's.
The Fantasy Box is an adult subscription box that helps partners spice up and add a little fun into their sex lives without having to feel guilty or stressed or worried because everything is right there for you in that box.

A bit about the company:
DURING THE CRISP NEW YORK HOLIDAY SEASON IN 2012, THE FANTASY BOX OPENED ITS VIRTUAL DOORS WITH A MISSION TO RID MONOGAMY OF ITS STIGMA. TO PROVIDE THE FORMULA THAT PROVES THAT A LONG TERM RELATIONSHIP AND A THRILLING SEX LIFE ARE NOT MUTUALLY EXCLUSIVE. THANKS TO THE AMAZING WORD-OF-MOUTH FROM OUR LOYAL SUBSCRIBERS AND ALUMNI, WE'VE GROWN TO BECOME THE LEADING GLOBAL ROMANTIC SERVICE. WE PRIDE OURSELVES ON TREATING EVERY CUSTOMER LIKE THEY ARE OUR ONLY CUSTOMER, DELIVERING EXPERIENCES THAT WILL LEAVE YOU SMILING FOR DAYS AND EXPOSING YOU TO PRODUCTS YOU WILL LOVE AND USE AGAIN AND AGAIN.
THE CONCEPT FOR THE FANTASY BOX WAS BORN OVER, OF ALL THINGS, A TEXT MESSAGE EXCHANGE BETWEEN CHRIS AND MARIAH, OUR CO-FOUNDERS. CHRIS, OUR CHIEF CREATIVE OFFICER, WAS WRITING AN AD CAMPAIGN FOR HIS NEW YORK AGENCY AIMED AT INCREASING SEX EDUCATION FOR TEENAGERS. THE AD, POINTING OUT THE TOTAL LACK OF COMMUNICATION BETWEEN KIDS, MADE US REALIZE THAT IN A DIFFERENT WAY, ADULTS HAD THE SAME ISSUE. AND THAT WE HAD A SOLUTION.
WE ALL KNOW COMMUNICATION IS KEY TO A GREAT RELATIONSHIP. BUT EVEN THE MOST CONNECTED COUPLES FIND IT VERY HARD TO TALK OPENLY ABOUT THEIR FANTASIES. THIS IS MOSTLY BECAUSE WE'RE AFRAID OF OUR PARNER'S REACTION-OF REJECTION, JUDGMENT, HURT FEELINGS-SO WE JUST NEVER TAKE THE RISK. PLUS, EVEN IF WE GOT PAST "THE TALK", WE HAVE TO FIGURE OUT WHAT TO DO AND BUY THE PRODUCTS AND, LET'S BE HONEST, GOING INTO AN ADULT STORE OR SHOPPING ONLINE MAKES US WANT TO TAKE A SHOWER (AND NOT THE SEXY KIND WE OFFER IN OUR BOUTIQUE TODAY).
I was offered the chance to review their introductory box, which obviously as the name states is an introduction to the journey that you can undertake if you carry onto the subscription.
The box is all about trying something new and trying new things all of the time that is why there are so many different boxes.
The box comes in discreet brown packaging so you dont need to worry about anyone taking a peek or being nosy when it comes to your package as they will not be able to find out what it is. PHEW.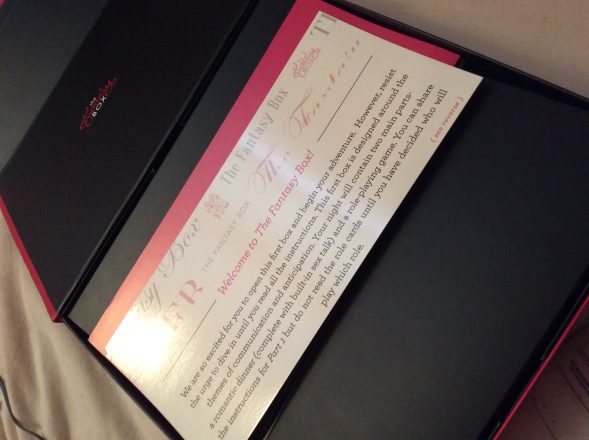 When I received it I was a little unsure what to expect to find inside. Never the less upon opening the box (which was beautifully presented by the way) there was a card which read 'Welcome to The Fantasy Box, We are so excited for you to open this first box and begin your adventure. However, resist the urge to dive in until you read all the instructions. This first box is designed around the themes of communication and anticipation. Your night will contain two main parts- a romantic dinner and a role-playing game. You can share the instructions for Part 1 but do not read the role cards until you have decided who will play which role.' So turning over you will find a set of instructions which are extremely easy to follow. You then get 'the leader' and 'the follower' cards you can probably guess what you need to do with those. It just gives each person instructions on what to do depending on what role they have chosen. You then get 2 questionnaires one for her and one for him. You are suppose to speak about your answers over dinner together and then after dinner get onto the role-playing.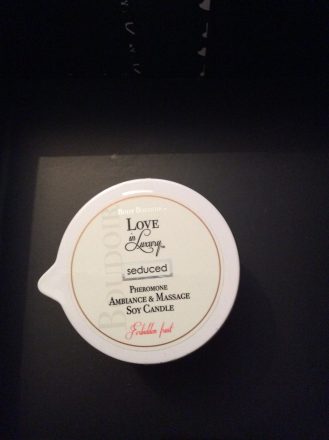 Furthermore I had a little look in the box and there was a 'Body Boudoir, love in luxury, seduced, Pheromone, Ambiance & Massage Soy Candle, in Forbidden Fruit. It smells beautiful and the whole idea of this candle is when the wax starts to melt you pour a tiny bit onto your partner (obviously if they like it) if not you can always just light it as it does smell gorgeous.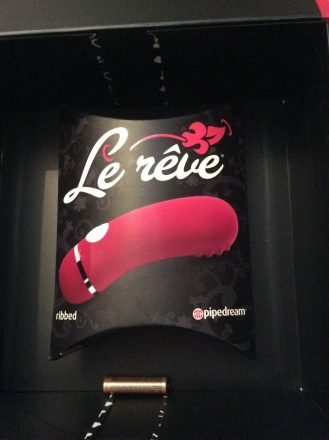 The next thing in the box was a 'Ribbed Le Reve' it is waterproof, has 3 powerful speeds, has a silky luv touch coating, contoured design and phthalate-free and nonporus.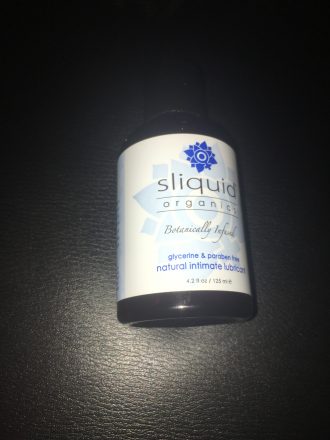 In the box you also recieve 'SLIQUID' this is a natural inimate lubricant, which obviously ties in with the box.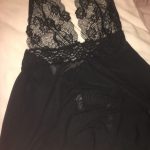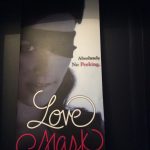 and last but not least you get some lingerie and a mask this also ties in with the box and roleplaying cards. The lingerie is really flattering towards my body which is a first for me because i find it really hard to find something to fit my body shape.
There are many different boxes you can subscribe to such as:
The Fantasy Box – Classic Fantasy Box – £59.99/box
Our flagship product! Your sexy red Fantasy Box will include our signature role cards, the highest-quality lingerie (sizes S-4X) and toys. Full sized products, only. Try out this bestselling option and see for yourself why we get such rave reviews
The Original theme – all of the benefits for an amazing value.
4-6 Products
Brands include Coquette, Jimmy Jane and Sportsheets
Always free shipping!
Platinum – Platinum Fantasy Box – £119.99/box
The Bentley of Fantasy Boxes. Our Platinum tier includes our gorgeous and sleek Platinum Fantasy Box and THE BEST products on the market, and more of them. Plus, access to our "romance concierge" to customize your experience and make sure you only get things you love. If you are a couple who wants a luxury date night, this is the option for you.
5-8 products/box
Brands include LELO, Jimmy Jane, We-Vibe, Minna Life, Je Joue, Coquette and more
Average retail value >£136/box
Fantasy Bundles
PREPAID SETS OF 3 BOXES FOR COUPLES THAT KNOW WHAT THEY WANT TO EXPLORE
LOOKING FOR SOMETHING
SPECIFIC?
ALL COSTUME FANTASIES?
ALL BONDAGE?
3 'SENSUAL' ADVENTURES?
The HoneyMoon Box
The perfect gift for a honeymooning couple. One box, multiple sexy scenarios…and of course, travel sizes. From £60
Moi
Taking a break from relationships – or just need a little 'me' time? We have the perfect solution.
Everything Else…
The sexiest "…and the kitchen sink" imaginable. Individual Fantasy Boxes, lingerie, massage products. All curated by The Fantasy Box team.
Gifts
3, 6 or 12 month options. Guaranteed to be a hit for your special someone. From £170. Free Shipping
What you get in your introductory box:
Lingerie – Baby Doll & G-String
Questionnaires
Candle
Lubricant
Le Reve Ribbed (Toy)
Mask
Follower and Leader Cards

I absolutely love the fantasy box and I am so happy that I got involved in the Journey.
Check out their website here
See you all tomorrow with another post xo
disclaimer: I received this product in exchange for an honest review, all views are my own and have not been influenced in any way.