Day 10 – Day 10 Was a very relaxed day and i spent the day at my nans with her dog. I often stay at her's so meet her dog Candi, Who Is 5 Years Old and is my dog Peppa's Sister, Aww, I couldn't pick a picture so I thought Id Put all 3 on here to show you all.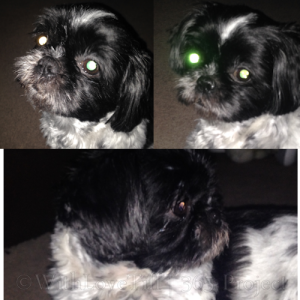 Day 11 –  Day 11 was  very relaxed day I spent the day working my way through the 'Him & Her' Series. I have watched all the series before but I saw them on Netflix and really wanted to re-watch them all. So that is what I did, I had to pause it for a while, whilst I did things around the house and I realised that I paused it on his face and it was really funny. It was one of those you had to be there at the time to find it funny moments.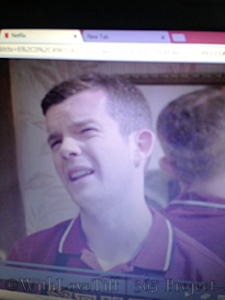 Day 12 – On Day 12 I had an exam and was at college all day and then I went home, I was so busy that I didn't really have time to snap anything, so I am really really sorry.
Day 13 – On day 13 I had my Implant removed. It is a form of contraception which just basically ruined my body, BUT I must say that it works differently on every person. It just was not my cup of tea. Although I did have it in for 2 and half years and I just decided enough is enough. I will be writing a review and my thoughts on the implant in a separate post.
Day 14 – Day 14 was a really weird day for me because I was just so nervous which you'll see in day 15. I had college and then I went on to revise.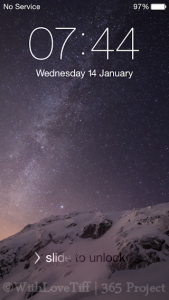 Day 15- On day 15 I had my Practical Driving Test, and unfortunately nerves got the better of me and I Failed, but I don't want to go into too much detail. But I did some lovely messages before I went to do my test.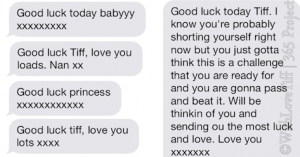 Day 16- Was PAY DAY! so I did lots of lovely shopping and I am so excited to recieve the items and put up a haul and lots of lovely reviews for you too see.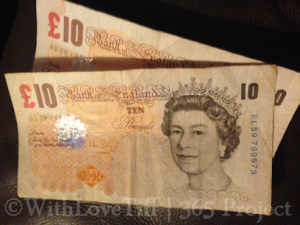 Day 17 – Day 17 was a selfie kind of day I have chosen a that I kind of liked and thought I would share it with you.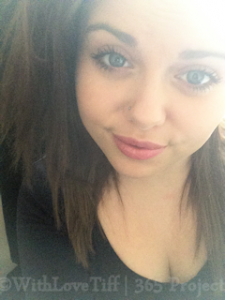 Day 18 – Today I had dinner at my nans and we had such a lovely dessert which I have pictured below it was so yummy. It was Chocolate Gateau and Lemon Meringue. I was stuffed.
So that is all for this week! I am so sorry they are late I have had such a busy week but I will try for thi next week to upload on time, Thank You for reading!
-WithLoveTiff
♥