It may look like I have completely given up with my 365 project as it was last February that I did my 365. I have actually still been doing it and I have many pictures but I never get round to uploading them. I have been really struggling to juggle college and my blog at the same time, whilst i'm still posting its been hard as I have had about 11 assignments given to me in one week. BUT I am here to share all my photo's with all of you and I am still keeping up with it. Enjoy
Thursday February 19th – Day 50
Today I have not really got up to much, I basically woke up and started planning blog posts for the rest of the month, and then I made up a quote and wrote it down on my IPhone. (Not sure if anyone else has used this quote before)
Friday February 20th – Day 51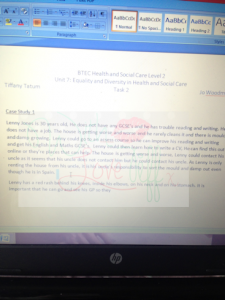 For a Friday it was unbelievably boring, I had nothing to do and it was getting to the end of the week so I thought I would finish off my assignments.
Saturday February 21st – Day 52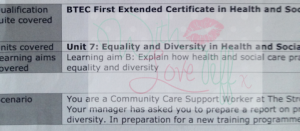 Today I went and did all of my assignments and organised my folder ready for college to start again next week, Such a boring day.
Sunday February 22nd – Day 53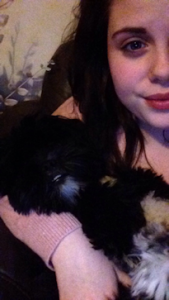 I was so excited to be going back to my nans, Going back was definitely worth it as I had lots of cuddles and kisses off of Armani and Candi who I hadn't seen for at least a week.
Monday February 23rd – Day 54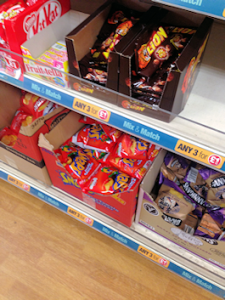 Monday I had college and it was such a long day but very good. In the end I had to pop into Poundland to get something with a friend and we managed to find SNAPS which are crisps I had been looking for, for ages and I mentioned them to a bunch of friends in my last lesson before I went into town. Unfortunately I didn't buy any I thought my money was worth saving rather than spend it on crisps even though it was a pound but every little helps 😉
Tuesday February 24th – Day 55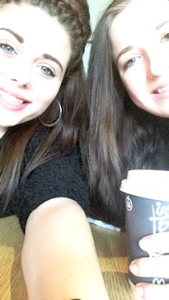 Tuesday is usually my day off of college so I usually just relax and sit and do assignments or anything else I need to do. BUT today I had something super exciting to do. We had a college trip out to the cinema to watch Stephen Hawking – Theory of Everything. Before I went I was determined it was going to be so boring and I was super annoyed at the fact I needed to get to 7.30am Bus to get into town for 8.00am because there was no other bus to get to town by 9.45am, (7.30am bus was the latest bus I could get) I spent the morning in McDonalds with my best friend and then we made our way over to the cinema, After being determined that I had got up for no reason really early just to watch a boring film. I was totally wrong. I absolutely loved the film and I thought it was absolutely AMAZING. I was so glad I went even if it did manage to start at 10.50 instead of 10.30 and finish at 12.45 It was definitely worth it. I had such an amazing day out.
Wednesday February 25th – Day 56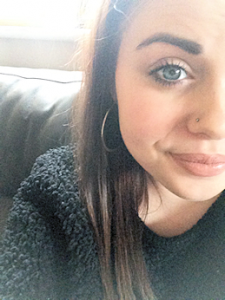 I had college again on Wednesday and I bought a new lipstick so I thought I would take a selfie as I had forgotten to take a picture.
Thursday February 26th – Day 57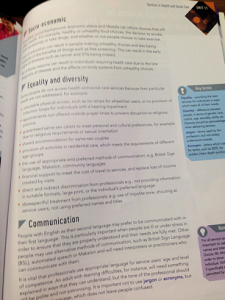 Because I usually get a day off on a tuesday by the time I got to thursday I was so so so tired and I ended up doing assignments in my lesson as my form teacher was away, so I was taking some pictures of a book I was using, more generally for notes but I thought it could be my 365 too. 2-in-1.
Friday February 27th – Day 58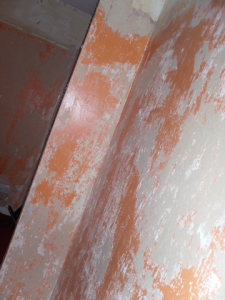 Today I spent the day with my mum stripping woodchip wallpaper off the walls, there must of been so many layers of paint ontop of the woodchip it took so so long and there was also 2 layers of wallpaper underneath followed by paint. By the end of it we started at 9.00am  and finished at about 7.00pm so I think we worked ourself a little bit too hard.
Saturday February 28th – Day 59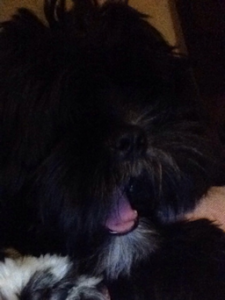 I have had a really quite boring but relaxing day today I went to my nans and then for dinner we had a kebab but still aching from yesterday OUCH!
Sunday March 1st – Day 60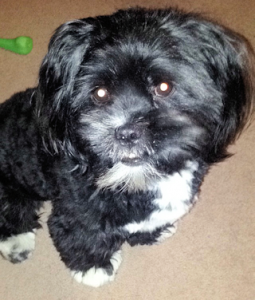 I haven't done anything today, I know boring. BUT with saying that  I managed to take a picture.
Monday March 2nd – Day 61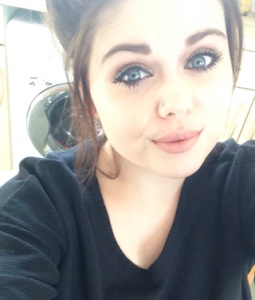 Today I took a selfie as I got ready this morning and had about an hour left, for some reasons on mondays I get ready really quickly but on thursdays I am VERY slow.
Tuesday March 3rd – Day 62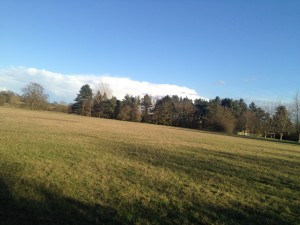 Today I went on a walk with AmzellBeautyxo and her dog Armani, there was such a lovely view so I couldn't resist but to take a picture.
Wednesday March 4th – Day 63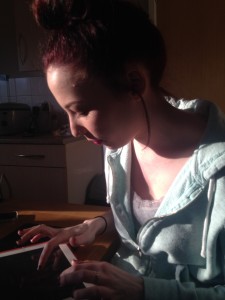 I managed to snap a picture of my auntie today, catching her off guard. Lets just say she will not be happy about me uploading this.
Thursday March 5th – Day 64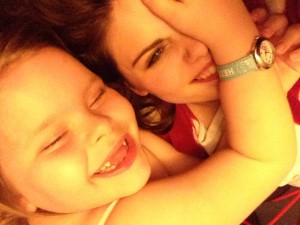 I went home today after college and my sister wanted to take pictures. So that is what we did and also messing around haha.
Friday March 6th – Day 65
My sister managed to get hold of my phone and take a picture of herself.
Saturday March 7th – Day 66
For some reason I saw another picture of my sister today!
Sunday March 8th – Day 67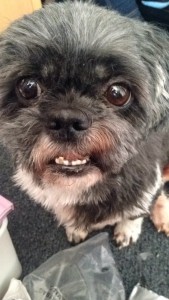 I went to my nans today and I had to leave my gorgeous boy at home, he started shaking at me as if to tell me he knew I was leaving, Bless him.
Monday March 9th – Day 68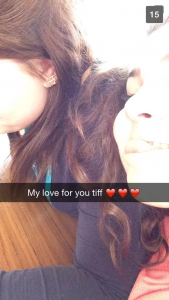 People always take a picture of me and catch me off guard.
Tuesday March 10th – Day 69
I sorted out my folder today so I was nice and organised.
Wednesday March 11th – Day 70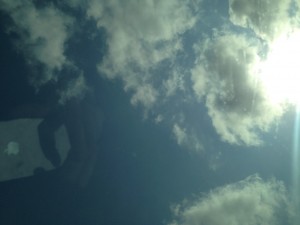 The clouds were very dark today, if  I am honest it has been very miserable and It has rubbed off on me!
Thursday March 12th – Day 71
I decided to try a face mask out today, although I am smiling in this photo, It turned out I was actually allergic to it.
So needless to say it is now in the bin.
Friday March 13th – Day 72
I have been watching Dermot O'Leary all day with his 'Dancing Dermot Day' if you have seen my twitter and my facebook you will see that I was obsessed with it. I am so proud! He looked so tired!
Saturday March 14th – Day 73
We had spaghetti bolognaise this evening with garlic flat bread it was so nice.
Sunday March 15th – Day 74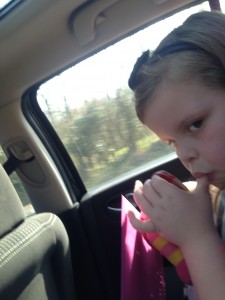 I took a picture of my sister in the car this morning, I thought she looked really cute.
Monday March 16th – Day 75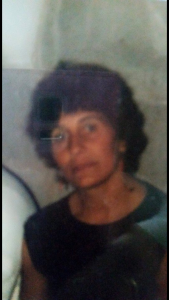 It was mothers day yesterday and I came across a picture of my nan on facebook which my auntie had posted. I do miss her.
Tuesday March 17th – Day 76
I was swatching different products today (review to come)
Wednesday March 18th – Day 77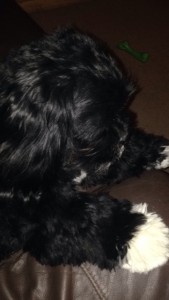 I sat with Armani nearly all day. He is so fluffy and adorable.
Thursday March 19th – Day 78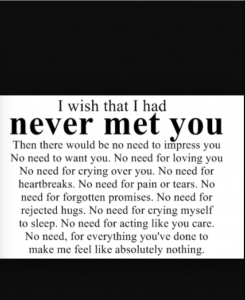 I loved this quote I came across today!
Friday March 20th – Day 7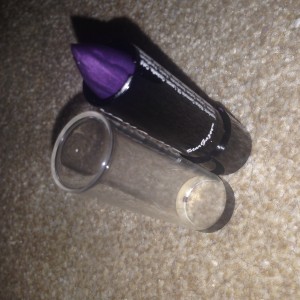 I decided to start writing a blog post about some make-up products I go through the post.
Saturday March 21 – Day 80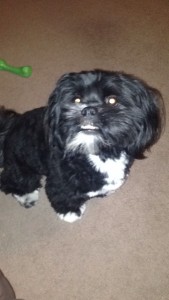 I took a picture of armani today smiling! what a cutie!
Sunday March 22nd – Day 81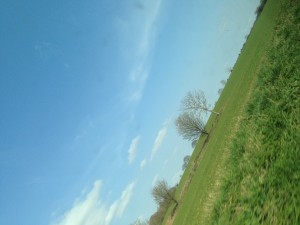 I took a picture of the lovely country side today!
Monday March 23rd – Day 82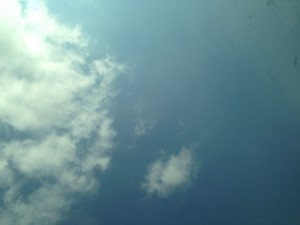 A bit a boring day today, I took some pictures of the sky whilst I was on the bus as I was really bored.
Tuesday March 24th – Day 83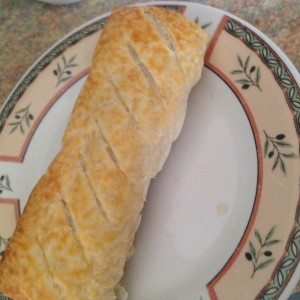 For lunch today I had a sausage roll and a cup of tea. Lovely!
Wednesday March 25th – Day 84

I went to the hospital today, not because im ill but for someone else's check up. Anyway we was talking about swapping and changing food and we literally figured out everything we eat and drink is on the swap side.
Thursday March 26th – Day 85
I was really tired today, I could not finish my assignment and I had no clue why, turns out I was all knowledged out after writing 9 pages without even realising (I usually write about 5)
Friday March 27th – Day 86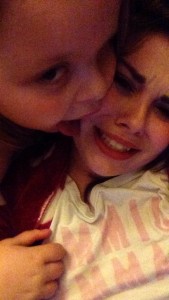 I was left home alone today so I just did a little cleaning and babysat my sister.
Saturday March 28th – Day 87
I took a selfie in the car of me and my sister!
Sunday March 29th – Day 88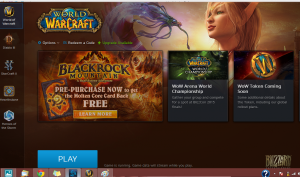 Me and mum decided to have a WOW afternoon, We love it, we do not even play as a two player and we still get stressed out with each other!
Mums for ya hey?!
My last couple of weeks have been absolutely fabulous.
What did you get up to today/this week?