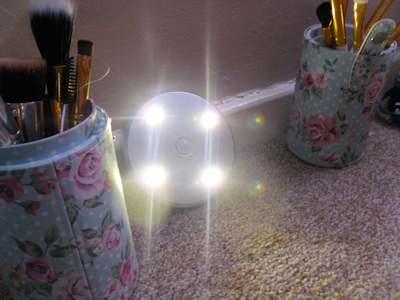 About the product:
LIGHT UP THE NIGHT WITH EASE Motion-sensing nightlight senses motion up to 3 meters away with a 120° detection angle, so it provides illumination automatically without any need to touch a button

BATTERY SAVING AUTO SHUTOFF Motion sensor light turns off 15 seconds after movement stops, so you'll never waste the battery or have to turn the light off

ENERGY EFFICIENT DESIGN Rechargeable LED light is powered by a lithium battery that can be charged via USB more than 500 times; LED lights conserve energy, lasting 1500 times longer than other lights

EASY TO MOUNT ANYWHERE USB charger LED light outfitted with strong, double-sided adhesive for mounting anywhere you choose! There's no need for wires & cords; Front detaches for convenient recharging

ADD EXTRA LIGHTING ANYWHERE Mount the motion-sensing light in a bedroom, bathroom, hallway or the kitchen; Use it in closets, in the trunk of your car or anywhere else you need added illumination
My Review: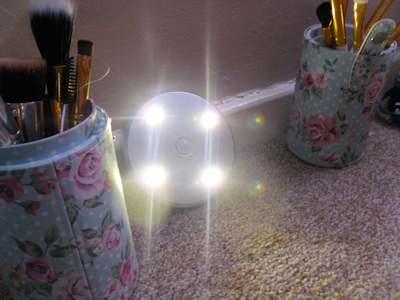 I have used this in my bedroom and it lights up my room nicely. I love the fact that it turns off on its own which is handy when I fall asleep because it turns off on its own. I like that it senses movement so quality and does the job you need it too. It is very good not having batteries is one of the best things about the light as it is done by using USB. I also liked that it came with two sided tape and screws so I can put it up on the wall. I like this because it is wireless apart from the fact when it needs to be charged. At this moment in time it has lasted 2 weeks without needing to be charged which I think is amazing. It is nicely designed and a nifty and handy thing to have around the house, I would definitely recommend this to someone who needs a night light or even if they need something for their garden to hep light things up.
Where can I buy this?
Amazon.co.uk
What is the cost of this item?
At the moment it is £9.99
Rating:
8/10