This is my first post of December and I've been so excited for December to arrive so I can post all these lovely gift ideas just before CHRISTMAS! This is one of many that is included in my Christmas Gift Guide and I think you will love it as much as me! Throughout the whole of December I will be posting every day, different things, different presents etc but obviously all relating to Christmas in some way or another. Also don't forget to check out my Instagram as I often post a lot over there too that you may miss out on!  I hope you enjoy! 
---
About Lavera:
Lavera natural cosmetics is the leading natural and organic skincare brand certified organic by NaTrue. lavera natural skincare contains 100% natural and organic ingredients. None of the products are tested on animals and do not contain parabens, SLS, phtalates, parraffinium, or petrochemicals.
---
Product Description: 
Indulge your skin with the limited edition Lavera Sweet Moments Body Gift Set which includes a body wash and body lotion sweetly scented with organic plum and vanilla. The body wash with natural mild washing ingredients gently, yet effectively cleanses your skin leaving it feeling fresh. The body lotion quickly absorbs into your skin leaving it feeling smooth, soft, moisturised and delighting the senses with the beautiful fragrance.
---
My Review: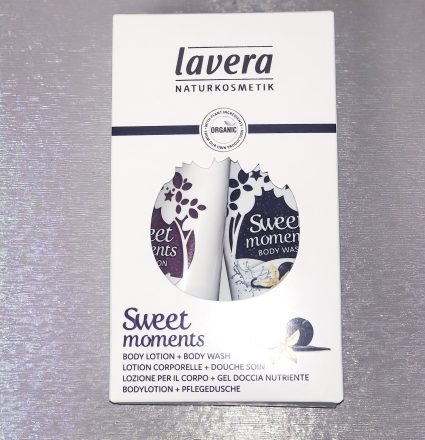 I have been using this set for almost 3 weeks now and I absolutely love it! I adore having a bath at the moment and have one every day after work, although being pregnant it is hard to get out the bath at times! 
In this set you receive a Body Wash and a Body Lotion which is beautifully packaged. Immediately after receiving i took it out the package to smell it, my god does it smell amazing. The scent isn't too strong but it is a beautiful scent. Obviously quite soon after getting I wanted to use it well I say quite soon I mean straight away! Although it is a body wash I have been putting it in my bath as a bubble bath, not sure if you're allowed to do that if there is some sort of rule but I do that anyway. The first time I put some in I think I used way too much. It didn't feel like too much but it lathered up so much that my whole bath was filled with bubbles to which when I got into the bath Ii felt like I was being eaten by loads of bubbles. So the next time I used a little less and I gradually came to realise you literally need just a pea sized amount for the bath.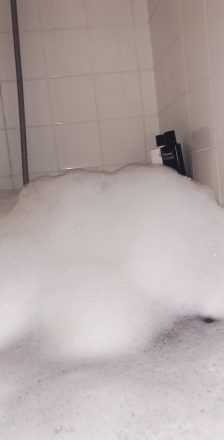 Using it as its rightful intended use was a little easier It lathers really well, it feels amazing on you skin and when you get out the bath your skin feels amazing and definitely fresh! I have almost run out now so I will definitely be re-ordering very shortly. 
I found the body lotion didn't have a huge smell to it but still smelt sweet and I definitely love the combination of Plum and Vanilla. When  I first used this again I used too much, but the next time I used it I came to realise that similarly to the body wash you just need a pea sized amount as a little goes a long way maybe a 2p coin size. The lotion absorbs into the skin extremely quick and makes your body feel really smooth and soft.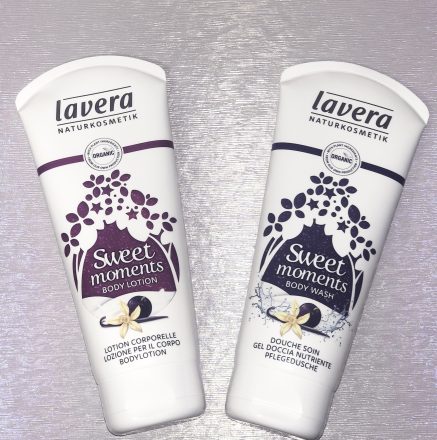 I've loved using these products and before I had never heard of them but I would definitely recommend them to other people and buy more products from their range. I think this would make the perfect Christmas gift for family or friends who love a bath or their smellies for the shower someone who likes to pamper themselves a lot. I am very much into my bath and shower products so I would be over the moon to receive something like this for Christmas! 
Lavera also do a beauty range which I am extremely interested in looking into and buying and trying some of those items. All of these are 100% Natural Ingredients and Organic. 
You can order this gift set here
Price:  £15.95 
(Currently have a Black Friday Sale 15% off everything with the code: FRIDAY15) Ends Midnight 2nd December 
4.8/5
*Disclaimer ; I was gifted these items in exchange for this post. All opinions are my own and not influenced in any way.