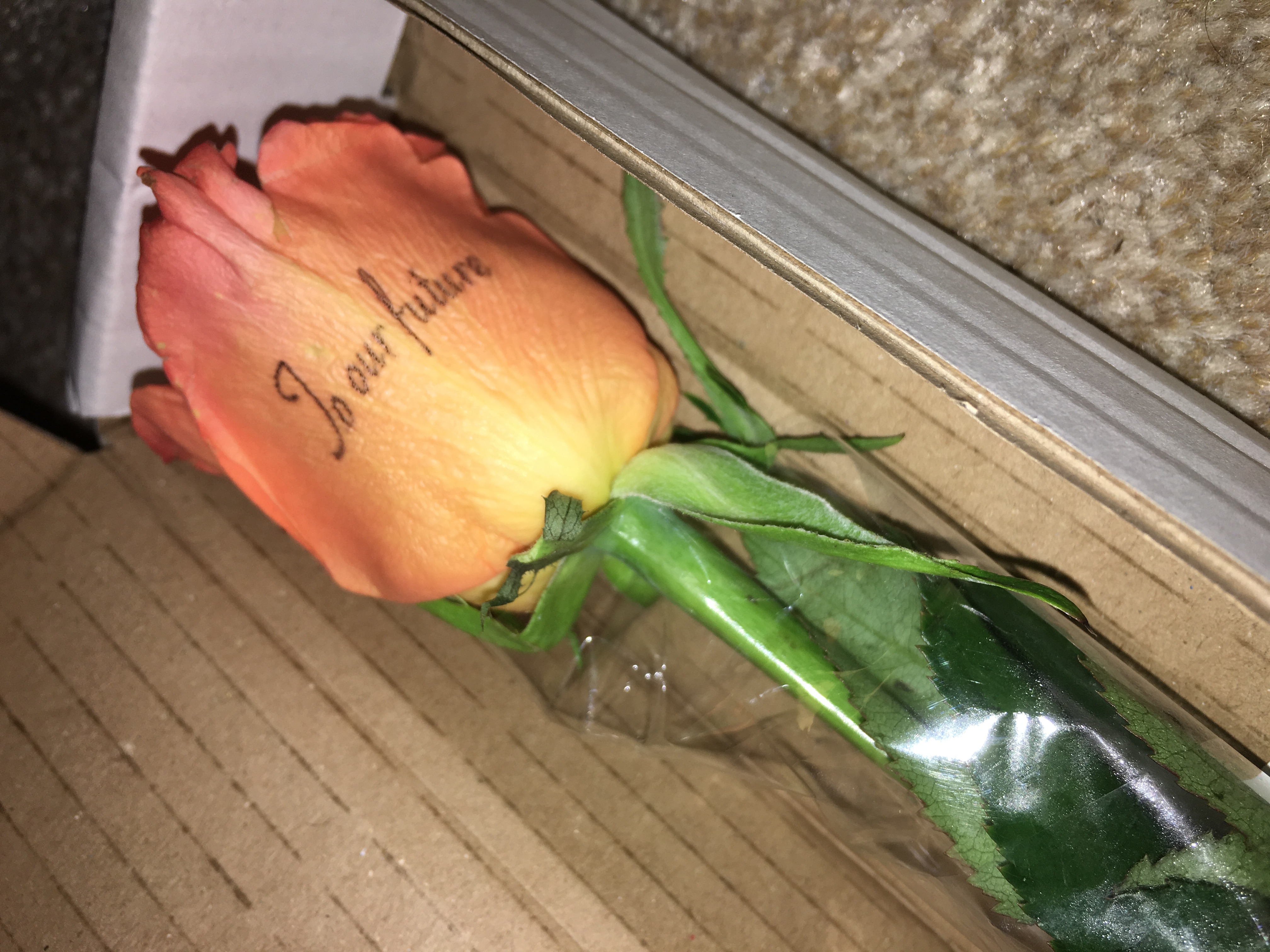 I really love flowers and especially roses I think they are absolutely beautiful so when I was asked if I wanted to review a personalized rose, I thought what? you can personalise a rose? well apparently you can because I received one.
BRILLIANT i thought what a thoughtful gift. It was coming up to mine and my boyfriends anniversary and girls do not usually give men roses as my lovely boyfriend decided to point out when I gave it to him he said 'this should be me giving it to you'. But why not do it the other way round? I do not see a problem with it. Men deserve treats too. So I was asked what message I would like to have printed so I thought carefully my mum said why not 'our love will last longer than this rose' but then i thought no too long so I just had the words 'to our future' and watching it withering away I thought god my mum was right. Nevertheless It was beautiful while it lasted and I hope our love does last longer than that rose haha. Back to personalized flowers all you need to do is pick a rose and a message you would like printed on it. The care of the rose is also very simple all you need to do is add 2 drops of bleach to prolong the life of the rose and some water. Easy huh? and absolutely brilliant Idea as i have never heard of this sort of thing before, I think it is truely remarkable.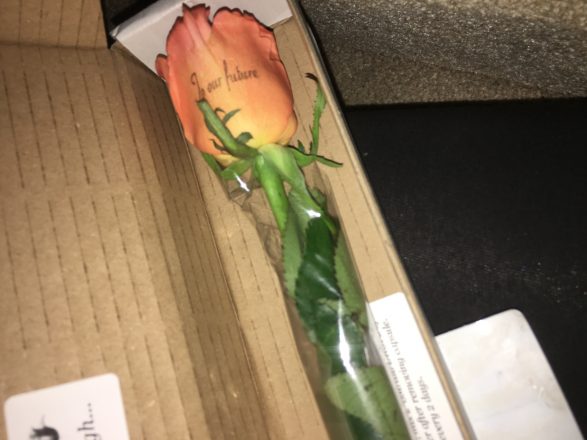 So I was sent this gorgeous rose with the words 'to our future'. The text was not smudged and they it came beautifully wrapped in cellophane. I am extremely happy with this and the rose dyed just after a week so it did last longer than I thought it was going to. They are definitely affordable with their prices starting at £5.99 and new to their website they have just launched a silk rose which obviously lasts longer as customers do not like the thought of their roses dying. They have listened to their feedback and improving their products everyday, now that is good customer service, right? I think it is such a brilliant idea if you just want to cheer someone up or it is an occasion as this definitely put a smile on mine and my boyfriends face.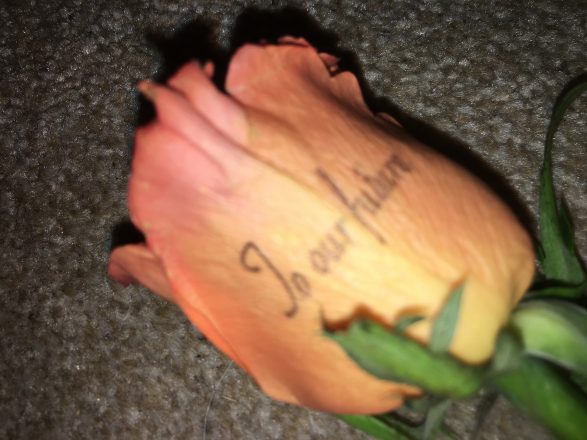 PersonlizedFlowers have kindly given me a code 'p13j02t' which allows you guys to get 20% off your order, please take advantage of this because it is definitely worth it.
Take a look at their social media and have a rummage through their personalized flowers and pick one for you.
https://www.personalizedflowers.co.uk
https://twitter.com/personflowers
https://www.facebook.com/personalizedflowers4u/
https://www.instagram.com/personalizedflowers/
disclaimer: I received this product in exchange for an honest review, all views are my own and have not been influenced in any way.