Title:Being Reem
Author:Joey Essex
Genre:Biography
Publisher:Hodder & Stoughton (22 May 2014)
Hardcover: 336 pages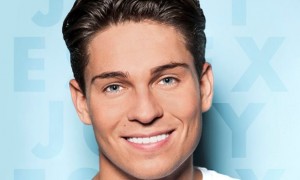 About the Author
Joey Essex was born in 1990 in Bermondsey, South London, before moving to Essex. He has starred in nine series of the hit ITV2 show The Only Way is Essex, appeared in the 2013 series of I'm A Celebrity… Get Me Out Of Here! and has travelled to Africa for his own ITV2 show Educating Joey Essex. He owns his own shop, Fusey, in Brentwood, Essex. This is his first book.
Synopsis:
Trendsetter, male grooming icon and all-round good guy, this is the world according to the one and only Joey Essex.
Spreading joy wherever he goes, Joey became an instant favourite after joining the cast of The Only Way Is Essex in 2011. Renowned for his brilliant observations, distinctive style and immaculate hair, his unforgettable appearance on I'm A Celebrity… Get Me Out Of Here! has confirmed that this Brentwood boy is a national treasure in the making.
But life for Joey hasn't always been so straightforward. When he was just 10-years-old, his mother, Tina, committed suicide after battling with depression, a fact that Joey didn't find out until many years later. For the first time Joey opens up about life before fame and the events which have led him to where he is today.
Whether you're a salty potato or a pair of Capri Suns Joey teaches us to take everything as it comes and shares his own unique view of the world around him. Hilarious, touching and always surprising, Being Reem is the crazy story of Joey Essex's journey to becoming one of our most loveable stars.
Review:
Now if any of you known you will known that I LOVE Joey Essex. This book was a real eye opener to who and what 'Joey Essex' really is. It is very weird to read at the beginning because a lot of people wouldn't of though Joey Essex could write a book but you actually feel that you know joey very well after reading the book. It has brilliant illustrations and hilarious 'Joey Essex Facts' which did make me laugh 'postage stamps have 5.6 calories in so if you send to many letters you'll get fat.'I also like the fact the way it is written so Joey will explain something and then in italics it will show what Joey is thinking or has said about that particular part. Joey is a very strong character that has a really big personality and I thought it may of been hard for joey to really put himself on paper and pen and describe everything and I wondered if his personality would come through but his personality certainly did show through and he gave so many literal details about what happened with his mum. Another reason I love this book is that it is definitely 'joeyfied' by that I mean that he even used his words that he makes up and for anyone who didn't know what they meant he made a joey dictionary at the back. There is some funny parts and some really sad parts for instance when joey was talking about the impact of his mum not being around, I was so interested I couldn't put the book down and I ended up reading it within 3 days. It is a book you could definitely imagine him reading it to you with his voice and words. I would certainly recommend this book to anyone who loves Joey Essex or even if they want to get to know Joey a bit more because it is worth a read and proves that he is not as thick as everyone makes him out to be.
5 Stars.