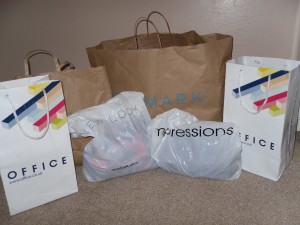 As some of you may know It was in fact my birthday last month. Being one of my first hauls on my blog I wanted to be quite a big one. From the day of my birthday up until a couple of days ago I have been shopping, I had a budget which right now I cannot tell you as I'm not entirely sure but I shall write how much I spent right at the bottom of the page.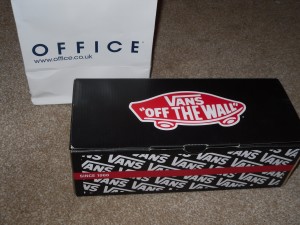 One of the first shops I went to was Office,I already knew what I wanted to get out of there as I had been 'On-line Shopping' a couple of weeks before.
I went into Office twice that day for 2 pairs of shoes. This was my first pair of shoes that were £44.99 but in total because of being a student I got them for £40.50. These Vans are what I call my 'Driving Shoes' but in fact I went out literally straight away with them on after getting them and got them dirty.
My second time of going into office there were a particular pair of shoes that I really wanted but I generally didn't know how much money I was going to have left but luckily for me I had just enough woo! These are my Patent Pink Jelly Shoes (JUJU) which were £20.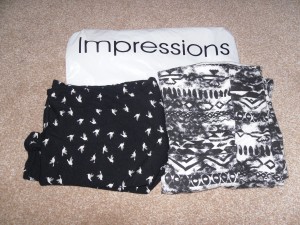 Ok! so that's Office out-of-the-way! phew! now it comes to Impressions which many of you wouldn't have heard of as many of these shops right now are closing down and they are quite a small retail business.
I bought 2 items from here which were the same style of item just different patterns.
This is Midi Dress Number 1. I was really unsure about buying these when I first tried it on. A midi dress is not something you would particularly see me in I'm a 'leggings' girl never skirts, never dresses, never shorts and never jeans!(I have very bad stretch marks on my legs and are very noticeable This dress was marked for £7.99 but was marked down because it was 2 for £12 so both of my dresses were technically £6.00 each.
This is Midi Dress Number 2. I never really liked the look of midi dresses but I definitely fell in love with this one. again £7.99 but it was 2 for £12 so technically £6.00.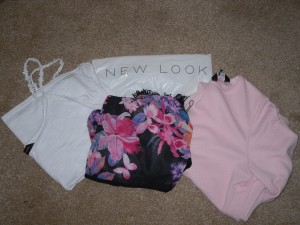 The next shop I found myself wondering around for ages trying to find my size and trying to actually find something to fit my body shape and my hair colour. (I've gone from brown to highlights to blonde to red to a light brown red) in other words faded red. It took me ages to find something kind of cheap and something that I really wanted I picked up 3 items that wasn't expensive but wasn't cheap.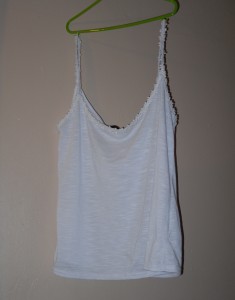 White Daisy Crochet Top £7.99
I saw this one in the sale the back bit with loops round the button to do up was broken but none of the others did, so I was really disappointed because  they didn't have another one in my size and there was 2 left in the whole shop. originally this top was probably around £10-£20 (I threw the label&tags away) but anyway I looked at the sale price and it was £7.99 I thought well I really like this top so I went to the till and said a little something about the top being broken and I got it for £5 bargain!
Kimono £22.00
Next stop PRIMARK!!
I do love Primark, the low prices but one thing I HATE the people, walking aimlessly in front of you getting in your way, pushing and shoving you and the messy queues and clothes in the wrong place. SO FRUSTRATING but nevertheless I LOVE IT and I bought a couple of things from here.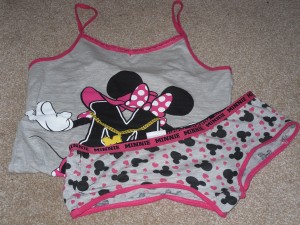 My first item is these pyjamas I fell in love with them when I saw them. Minnie Mouse Pyjama's £6.00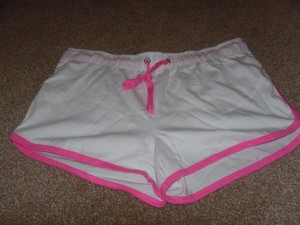 Comfy summer shorts £3.00
Pink Bra £3.00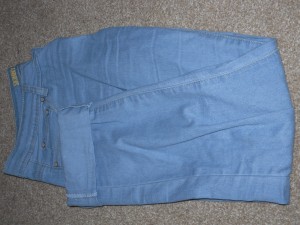 Super Skinny Jeans £7.00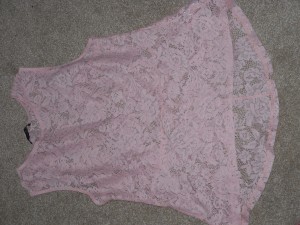 Pink Lace Top £5.00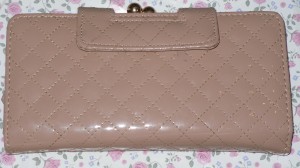 Atmosphere Purse £5.00
2PK Owl Tweezers £1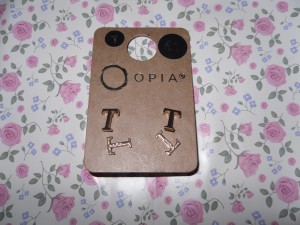 'T' Stud Earrings £1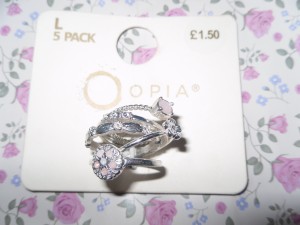 L 5pk Rings £1.50
I accidentally picked these up these are way too big for my fingers.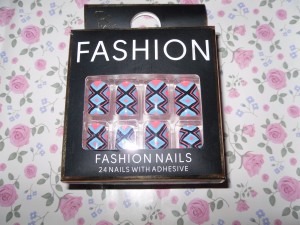 Blue and Pink Aztec Nails £1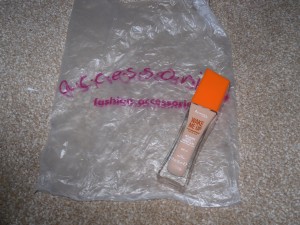 I also popped into savers and managed to get myself a bargain.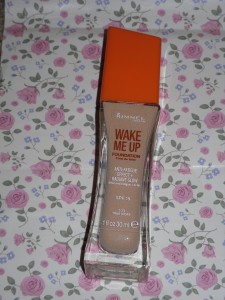 Rimmel Wake Me Up Foundation £4.98
I also went onto Ebay and got sucked into the new 'Loom Band' craze.
Loom Band Box with 1000 Bands £2.99
Loom Bands 99p
This is my Very Very Large Haul, If you have any Hauls you would like to show me please comment below or if you have got any of the same products.