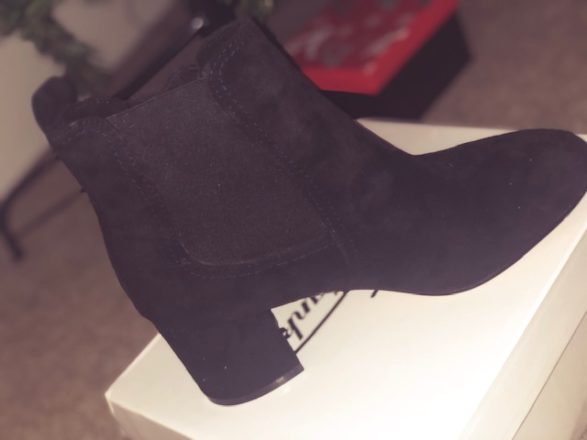 As you all know shoes are a girl's best friend (as well as diamonds of course) I was absolutely delighted when CUCU Fashion got in touch with me asking if I would like to review a pair of their shoes. I hopped onto their website immediately and tried to find a pair. It took me a very long time to finally decide on one pair as they have such a huge range of women's shoes I had no idea what to go for. eventually, I chose Zenta black boots which are absolutely gorgeous.
---
About CUCU fashion:
Cucufashion.co.uk is a fresh online store with a variety of fashion products to choose from. We distinguish ourselves by constantly updating our website with new styles and we push boundaries every day to give you the latest looks at affordable prices.
Here at Cucufashion, we understand that the key to our success is a happy and satisfied customer. This is why we focus on delivering an exciting shopping experience.
---
I actually do not remember the last time I bought myself a pair of shoes. When you're pregnant I feel like you're just so wrapped up in buying maternity clothes and having things that fit that you forget about what you wear on your feet, they sort of getting neglected. I had forgotten how exciting it is to get a new pair of shoes and pair them with different outfits. At the moment, with coming to the end of my pregnancy my feet have swollen a tiny bit so it is getting harder to wear 'normal' shoes.
CUCU Fashion has many different types of footwear such as trainers, boots, pumps, heels and even sandals perfect for any occasion. This is why it made my choice very difficult, but me being me, chose a pair of black boots because let's be honest they will go with absolutely anything. They are all really lovely pairs of shoes and they're always trying to bring out shoes to fit the latest trends. I have made a list of at least 5 pairs of shoes I am going to be ordering in the new year and that's just for me!
The boots I chose 'Zenta Black Ankle Chelsea Boots' are extremely comfortable I usually find that boots squish my toes but I honestly have never had boots so comfortable before. I paired them with my maternity leopard print dress and black tights and I must have been wearing the boots for around 7/8 hours and I wasn't uncomfortable once and didn't get any blisters which I am so surprised about! The photos I have taken really do not do them justice as they are just beautiful.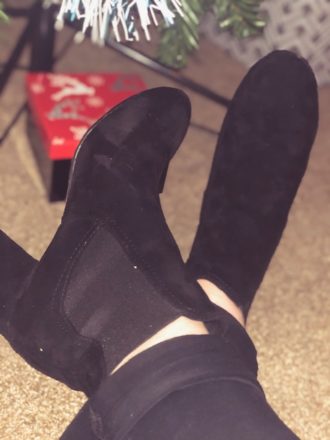 You can wear them with tights and a dress or skirt or even just wear them with a pair of jeans they are so versatile.
You can order these boots for £28 which is an amazing price for a pair of boots and CUCU Fashion has also given me my own unique code to give you 10% off your order just use 'TIFF10' at the checkout!
**Disclaimer ; I was gifted these items in exchange for this post. All opinions are my own and not influenced in any way.