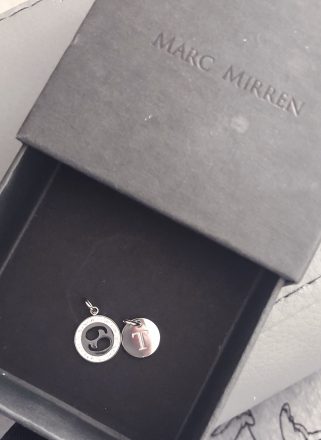 I was kindly approached by Marc Mirren asking if I would like to work with them. I don't know about you but I love jewellery and I love receiving it at Christmas. I only work with brands on my blog that I am 100% happy with and I would buy from them myself. It is 12 days until Christmas so if you need a last-minute gift these are for you!
---
About Marc Mirren:
Ralph Mirren was born some 200 years ago in a small town on the west coast of England. His talent for drawing showed itself when he was very young but despite that, Ralph became a fisherman like his father. He had no choice. But he kept sketching. And in his sketches, fine metals, diamonds and other precious stones predominated.As time passed, Ralph was able to make his first steps towards a career as a jewellery designer. He invested in a modest boutique and created his first piece, a delicately wrought metal band set with a single red stone.Soon afterwards, as war broke out in Europe, the Mirren family left England for Scandinavia. In his new life as an immigrant, Ralph was forced to abandon his business venture – and with it his life's ambition to design fine jewellery.Jewellery designer Marc Mirren is Ralph's grandson. The small red stone which features in every piece he creates is at one and the same time a reverent nod to his predecessor's unfulfilled dreams, and a celebration of their realisation at Marc's own hands.

Designed for women by women. We believe that jewellery does not have to be for special occasions only. Hence, we combine Scandinavian design with the current trends to create minimalist yet delicately intriguing pieces that are made for everyday.Our collections include dainty earrings, necklaces and bracelets as well as stackable rings to mix and match. We use 18k, 14k and rhodium plating for our products.

We want to be transparent towards our customers in terms of social and environmental responsibility. That is why at Marc Mirren, we work with suppliers that ensure good and safe working conditions as well as fair trade.We also strive for the reduction of our carbon footprint by shipping our products from our suppliers to the warehouses by boat, and by sending them to customers from the geographically closest warehouses.
---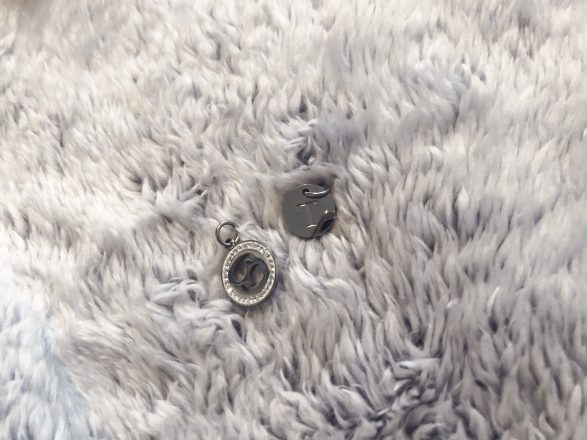 My Review:
As I said above I love jewellery. I don't own a lot but every single item I do own always mean something. Just like these items the first item I was sent was a disc with my Initial on it and the second is my star sign (Cancer) these obviously mean something and that makes them feel special.
Browsing through their website they have a lot of different choices, they have 4 main collections.
The first being 'Initialer' this is the collection that my first piece of jewellery is from.
Make a statement by wearing this letter and let it symbolize someone or something meaningful in your life. Wear it solo or combine it with our other charms to create your personal style. These charms fit on all our chains, both necklaces and bracelets.
You can buy the Initial discs for £29 and you can get them either in gold or silver and if needed you can also buy a necklace or bracelet chain to go with it for £39.
Their second collection is called Vintergatan which showcases star signs and birthstones. This is the collection where my second piece of jewellery is from.
Our Vintergatan collection is a celebration to the constellations and stars. A curated selection of cosmic pieces, from celestial charms to studded rings and sparkly bracelets. Make it personal by adding your zodiac sign or birthstone and wear it around your neck or wrist.
They have every birthstone and star sign to choose from and they are so beautiful. Not only do they just have these but they also have some rings and bracelets within this collection which are also gorgeous.
The birthstones can be purchased for £19. The star signs can be bought for £29 whereas the rings and bracelets are £39.
The third collection is called Parlan which showcases different pieces of jewellery with pearls.
Our Pärlan collection focuses on the timeless elegance of pearls. We took this dainty piece and created two sets of jewellery that glorifies its centrepiece. Forget the occasion, these pieces are the perfect everyday accessories.
This collection is also beautiful and includes, bracelets, rings, necklaces and earrings.
The bracelets are £39 as well as the bracelets. The necklaces and earrings range from £39-£49. Again all pieces of jewellery come in the option of gold or silver.
The last collection is called the Red stone collection which is self-explanatory, they have added a red stone to each of their rings to make a unique mark.
Our emblematic and very first collection. The red stone is this tiny detail that makes our rings so unique.
All these rings are priced at £49
I love these pieces of jewellery and I will be ordering from them.
You have until 17th December to order in time for Christmas.
They are currently doing an offer '3 pieces for the price of 2' and you can get an additional 15% off by using my code 'WITHLOVETIFF15' They also have free delivery and free returns if you are not happy with any of your items.
**Disclaimer ; I was gifted these items in exchange for this post. All opinions are my own and not influenced in any way.