Every time I write a review to so with hair I always say how thick my hair is and how knotty it is and I also mention a lot how brushing my hair is like battling with a lion mane. Getting a brush through my hair proves to be an extremely difficult challenge especially when I've had a shower. It is actually a really painful experience . When I was asked to review the Bella and Bear detangling brush I was extremely excited.
I really adore the Bella and Bear brand. I am completely captivated by the brand. The brush is a perfect travel size and perfect to just pop into your bag and go. The packaging is gorgeous and it is travel sized which means it is a nice fit in my handbag I also love the pouch that comes with it is a really handy because it means when the brush is at the bottom if my bag it doesn't get dirty. If I wrote about Ho much I love Bella and Bear products I understand be here for weeks.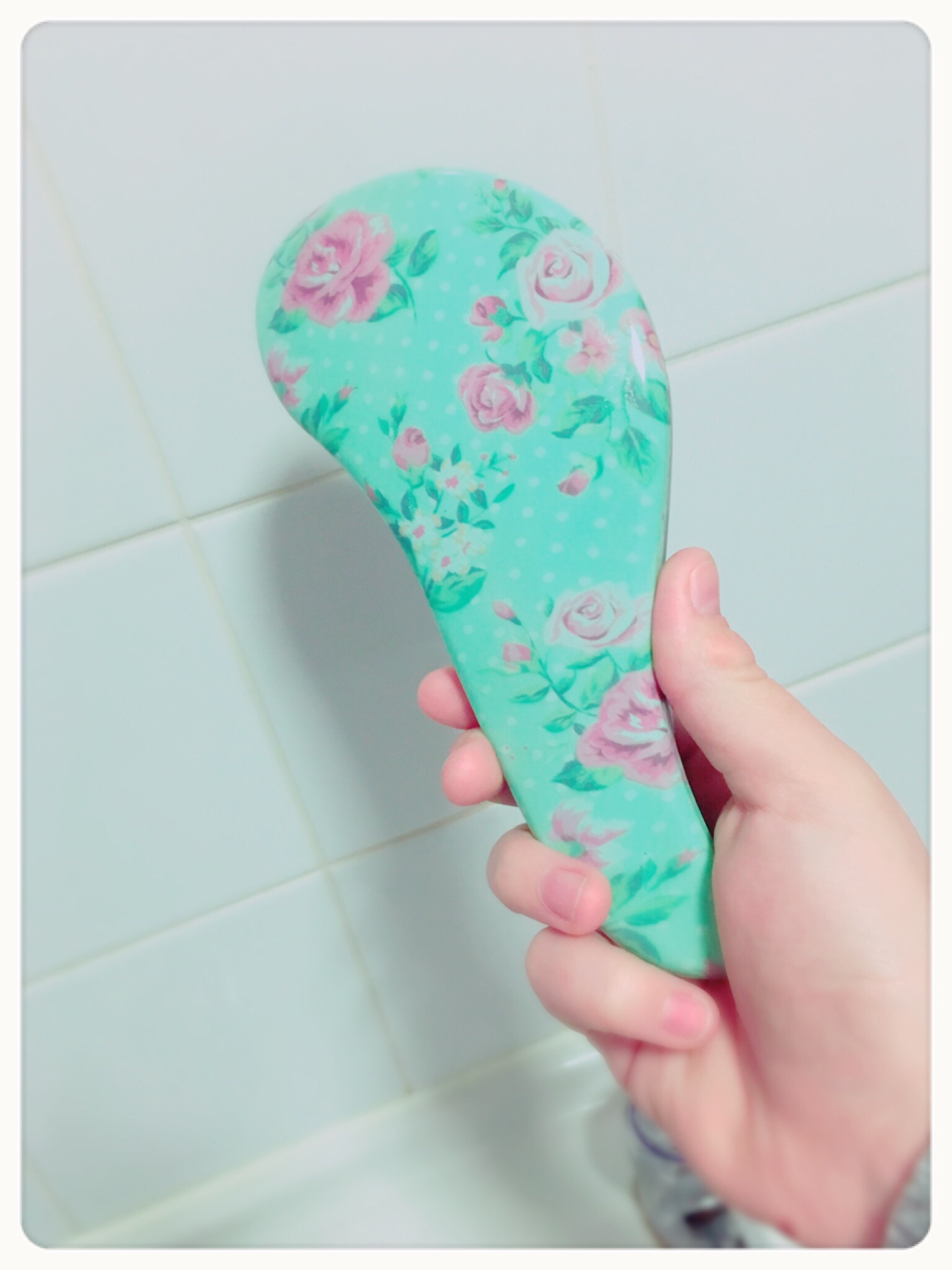 I am completely in love with Bella and Bear products, they are so girly and beautiful. This detangling brush, makes my hair feel a dream to brush through, usually it takes me around 45 minutes to brush through the knots and with this brush it takes me around 10-20 minutes which saves me a lot of time. It is such a lovely detangling brush and their signature vintage floral style, everyone knows Bella and Bear products from this design and we all love it.
This brush is great for all hair types, it also is very easy to hold especially when you have hair products on your hand. The soft plastic bristles makes it easy to remove tangles pain free. There has been many tears whilst trying to brush through my hair but this detangling brush has taken that away, I haven't had tears and pain ever since using it. It also has reduced the amount of hair that falls out when brushing.
Overall I absolutely love this product it does exactly what it says, it leaves your hair shiny and knot free., I would buy it again for presents and gifts and especially for those who have knotty hair. You can find this product on Amazon for around £9.00 but the RRP £20.00.
*disclaimer; I was sent this product in exchange for an honest review. All views are my own and not the companies.