Hello! I am so excited to write this review! A few weeks ago Falseeyelashes.co.uk kindly sent me out a package of different eyelashes for me to try.
As you can imagine I was shocked when I opened the parcel to see 4 sets of eyelashes, eyelash applicator, and eyelash glue. I am not really one for wearing eyelashes. I used to all the time but I just find I don't really have the time anymore but I am so happy and grateful for this review because I have just rekindled my love for eyelashes.
Here are the eyelashes that they sent me.
---
KISS – Naked Drama Collection – Organza
Kiss Lash Couture Naked Drama false eyelashes in style Organza boast a subtle criss-cross style and delicately tapered length. These high quality lashes are sure to turn heads, they're dramatic without being OTT. Ideal for evening wear, or on a big night out.

Easy to apply
Cruelty free
Lash glue included

Each box contains one pair of Kiss Lash Couture Naked Drama false eyelashes in style Organza, each box is also supplied with lash glue.
£7.95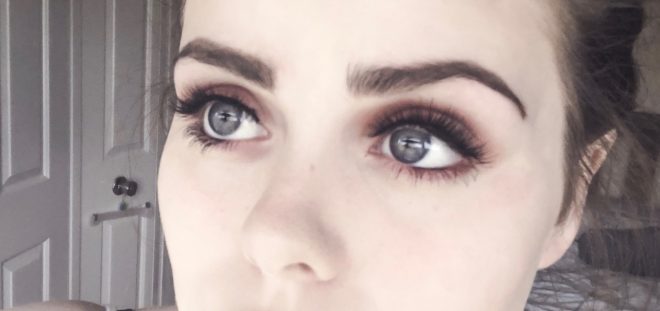 The first pair of eyelashes I was given were these beautiful Kiss Organza. These were also the first pair I tried on because they looked absolutely stunning. These lashes are very full but also extremely natural-looking. They were very easy to apply and look amazing on and also super comfy. I wore these the whole day and had no issues with them coming unstuck or even peeling at the corners. These can also be re-used I have used them twice already and still feel I could get many more uses out of them. This set also comes with lash glue, however, I did not use this lash glue and used a different one where the review is below!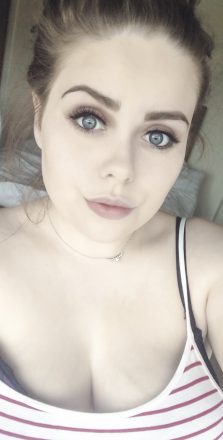 ---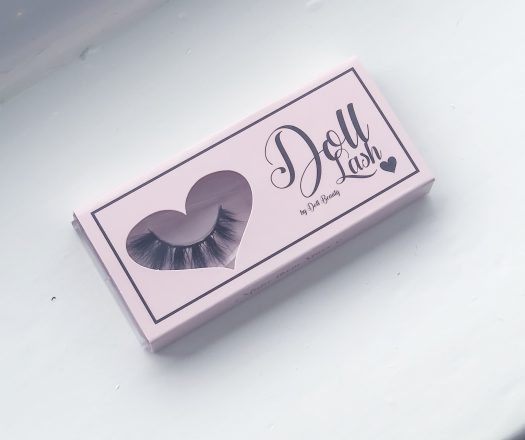 Doll Beauty bestselling style Chloe Elizabeth is perfect for achieving a luxurious, striking lash look. Featuring a blend of dense lash clusters and finer lash strands, this stunning style adds dimension and volume, whilst elongating the eye with a gradual increase in length. The full, fluffy appearance provides texture and each lash softly flares outwards for a dramatic, eye opening effect.

Premium quality
Reusable
Lightweight

Each box contains one pair of Doll Beauty Mink Lashes in style Chloe Elizabeth – lash adhesive is sold separately on our website.
£10.00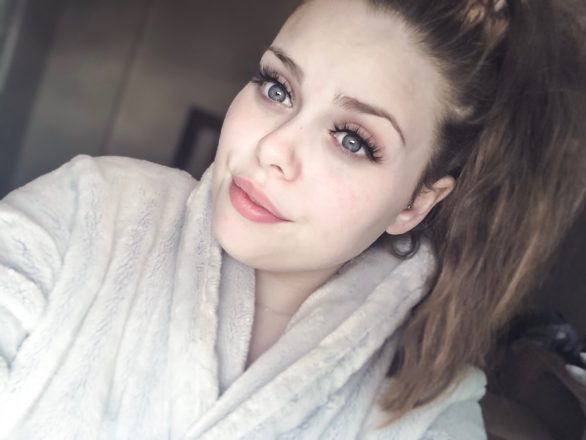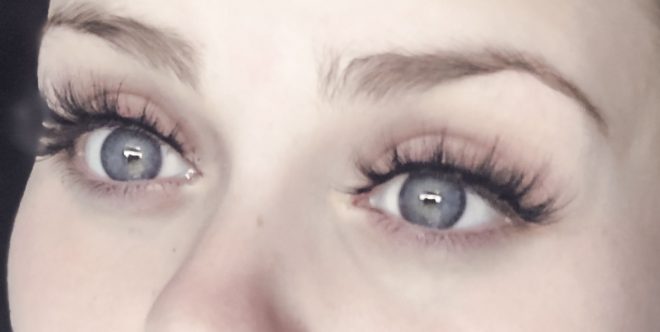 These were the second lot of eyelashes I had tried and oh my god I adore them. I am in love! I have read about these ones online and a lot of people are saying they are uncomfortable to wear. Now I feel like these compliment my eyes completely and they are so versatile. I decided when I tried these on I was just going to have a fresh face no makeup and just the eyelashes. I love the design and I love the way they look on me. However, they are a little heavy and can get a little uncomfortable. I only wore these for half a day due to this but nevertheless i think they look incredible. I haven't tried them with a full face of make-up yet but you could definitely get away with both ideas.
---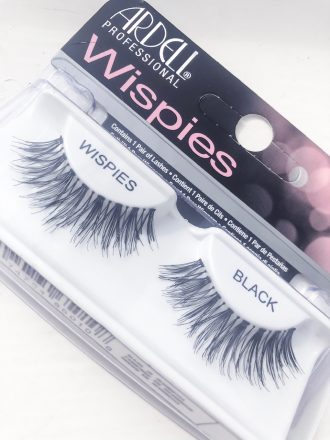 Ardell Wispies Lashes are extremely popular – they're super stylish, and everybody loves them! This natural style is absolutely perfect for day to day wear, but also great for big nights out and those occasions where you want to make an impact with your eye makeup. These falsies look fab once applied, you really can't go wrong with them.

High quality, handmade lashes
Reusable if removed carefully after each wear
Designed for comfort & easy to apply

Each box contains one pair of handmade Ardell Wispies (please note that glue is sold separately).
£4.49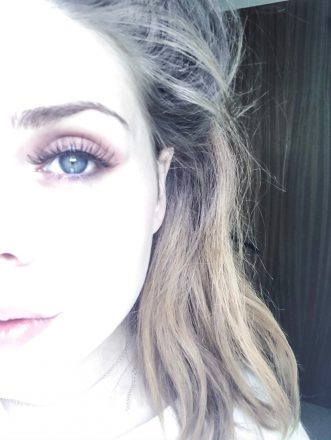 The next pair of lashes they sent me was the Ardell Wispies. I have had these eyelashes before I absolutely love them! I adore the wispy look and feel like they really compliment my eyes.  The reason I love these lashes so much is that I feel you can wear them with whatever makeup look you are going for. You can still pull them off if you want a more natural look or even a more night out heavy makeup look, they're perfect for every occasion. These are the most comfortable eyelashes too! it doesn't feel like you're wearing eyelashes which is opposite to the Doll Lashes I tried. They're extremely lightweight.
---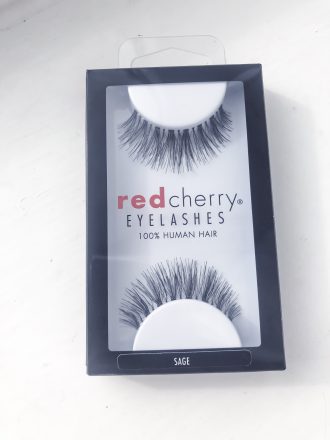 Red Cherry Lashes in style #523 (Sage) offer gorgeous, graduated length and ultra-glamorous volume. Featuring clusters of flared, fluffy lashes delicately layered for a stunning, textured look. These fab, full falsies provide a lovely, fanned out appearance. Red Cherry Lashes are handmade from high quality human hair, they look beautiful once applied.

Quality, natural looking lashes
Easy to apply and remove
Handmade from real human hair

These lashes offer great value for money, they can be reused if removed carefully after wear. Application is really easy and these lashes are super comfortable. Each box contains one pair of Red Cherry Lashes in style #523.
£3.99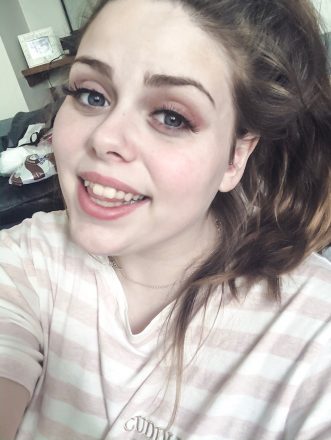 The last pair of lashes I tried were these Red Cherry Sage Eyelashes. These are very soft and they look lovely on. They are extremely natural though, which at times I love and times I don't, I have quite long eyelashes anyway so I just like to enhance them a little and the only reason I would genuinely wear eyelashes is if I want to make an effort but not too much of an effort. (lazy I know). These are an extremely good value for money £3.99 for these which is amazing! They are perfect for an everyday look and those who love a natural-looking eye.
---
Revlon Lash Glue – Dark and Falseeyelashes.co.uk Applicator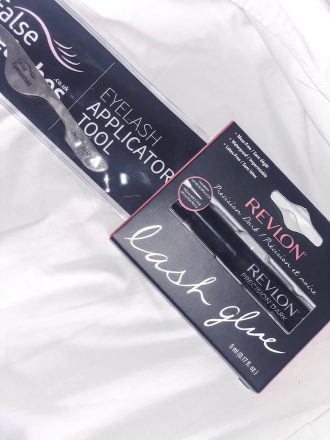 Applying false eyelashes quickly and safely is easy thanks to Revlon Precision Lash Adhesive Dark. This high quality strip lash glue is latex free and it comes in dark tone. Revlon Adhesive can be used with any brand of strip lash for a firm, comfortable hold. Application and care instructions are printed on the back of the pack.

Latex-free
Dark tone
Official Revlon stockist

One of our best selling glues, this lash adhesive is ideal for experienced eyelash wearers – as well as beginners. Revlon
They also sent me some glue to apply the false lashes with and I have absolutely loved using this glue! It is waterproof which is amazing. It also has a small thin brush for precision. This is so much better than those squeezy tubes that get everywhere because I am such a messy person! This is one of my favorite glues I have ever used, it's so easy to apply and its mess-free! They also do this in clear which I will be purchasing in the near future just because sometimes I like to use eyelashes without eyeliner so it would make more sense to use a clear one rather than a black.
Apply your favourite falsies like a pro, whatever your level of expertise with the amazing FalseEyelashes.co.uk False Lash Applicator Tool in Rose Gold. This ultra-glam design is sleek, lightweight and easy to use offering the ultimate precision and control, for a quick, fuss-free application and flawless finish every time.

Rose gold design
Lightweight and travel-friendly
Easily apply false lashes
The applicator they sent me came in so handy, I'm an absolute novice when it comes to putting on false eyelashes and I haven't done it in so long that I forget what I'm doing half the time. They're the perfect shape to grab hold of the lash whilst you put the glue on and put on your eyes without them pinging off and great for holding them in place.
---
*Disclaimer ; I was gifted these items in exchange for this post. All opinions are my own and not influenced in any way.