I have been thinking about doing a post like this for a very long while, I just never got round to doing it. I have been working really hard for this post because not only have I done my own wish list I have one for every single category. Every week for this week forward I will have a new wishlist for different shops and It won't just be for clothing. So without further ado here are my wishlists.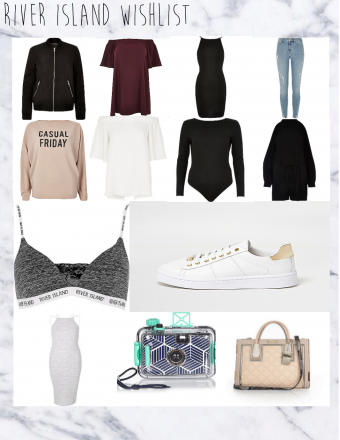 This wish list is my own and is made up of 13 items. I know its a lot but I'm a girl, you can't seriously think I will pick 5 and be done? It was such a hard decision but I loved all these items of clothing.  Here is what I picked (From left to right):
Black Bomber Jacket – £45
Dark Red Bardot Swing Dress – £30
Black Cami Dress – £24
Light Blue Ripped Molly Jeans – £42
Pink Slogan Batwing Top – £22
White Bardot Top – £25
Black Ribbed BodySuit – £22
Black Cold Shoulder Playsuit – £45
Grey Marl Non-Wire T-shirt Bra – £16
White Metallic Trim Platform Trainers – £28
White Sparkle Cami Dress – £38 – now £15
Sunny Life Underwater Camera – £16
Pink Raised Cord Tote Handbag – £47
This wishlist was created by my boyfriend, he picked 8 items (not as many as me… ooops) that he liked the look of and things he would definitely wear (handy for Christmas 😉 )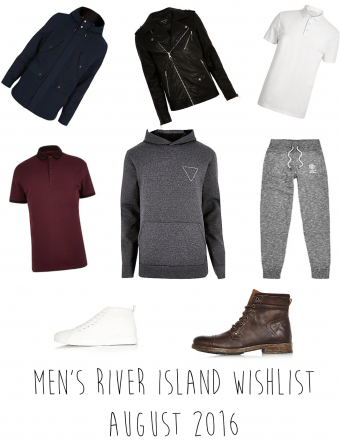 He chose the following:
Navy Hooded Jacket – £75
Black Quilted Biker Jacket – £75
White Muscle Fit Polo – £12
Dark Red Polo shirt – £18
Grey Sporty Hoodie – £35
Grey Joggers – £55
White Demi Lace-up Hightops – £25 – now £15
Brown Leather Worker Boots – £60
I wanted to make sure we had every single category so now we go onto the Girls Wishlist my 9-year old sister chose all of these and she also told me that she wants to do more so she will be re-occurring in my wishlist posts!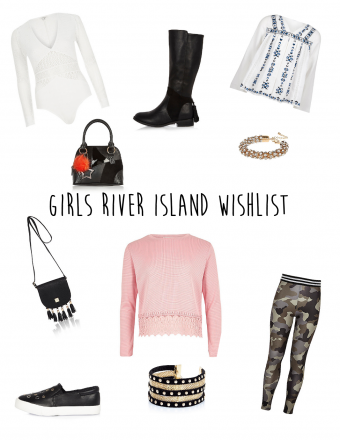 Here is what she chose:
White Mesh Bodysuit – £26 – now £10
Knee High Rider Boots – £28
White Embroided Trophy Jacket – £25 – now £10
Girls PomPom handbag – £16
Gem encrusted rope bracelet – £6
Tassel cross body handbag – £15
Girls Crochet Hem Top – £12
Camouflage High Rise Leggings – £10
Black eyelet slip on plimsolls – £16 – now £12
Black stacked studded bracelet – £8
Last but not least me and my mum sat down and looked at the baby boy clothes for my baby brother. So this is our wishlist for him.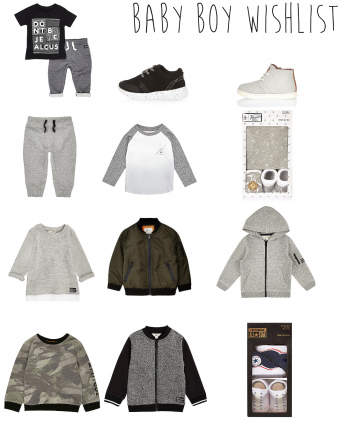 Black T-shirt and joggers outfit – £18
Black runner shoes – £14
Grey faux suede boots – £18
Light Grey Joggers  – £8
Grey faded raglan top – £8
Penguin baby grow gift set – £15
Grey layered Waffle Top – £10
Khaki Bomber Jacket – £25
Grey Hoodie – £11
Camouflage Sweatshirt – £12
Grey Jacket – £14
Converse – £10
So they is my River Island Wishlists!
I hope you enjoyed having a look, id love to have a look at yours so comment below or contact me on tiff@withlovetiff.co.uk
Have a great day!