Now anyone that knows me, Know I love to try different fashion trends and love a good shopping spree! so when Femme Luxe got in contact asking me to review a couple of their items I couldn't resist! who would say no?
---
FemmeLuxe has been a favourite of mine for a very long time. Their clothes are so pretty but also really affordable. My best friend orders from their quite a lot and her fashion sense and style are amazing!
I'm not usually one for dresses but nevertheless, I decided to order 3 dresses that are not my style just to see if I could come out of my comfort zone a little bit more.
I chose these dresses from https://femmeluxefinery.co.uk/collections/dresses which is extremely easy to do, apart from if you are me and it takes you days to pick out which ones you want. I then ordered them and waited for them to arrive.
Now me being me, I got it sent to my mum's house as I am not in a lot of the time. I checked to see if i had been delivered and turns out I wrote my mums address with my postcode. Poor postman. So they said they corrected it and sent it to the completely wrong house and resent it again. So overall my parcel must have been to round 6 different destinations before it even reached me. (I won't be making that mistake again)
---
The first dress I chose was 'Grey Knit Block Colour Jumper Dress – Ella'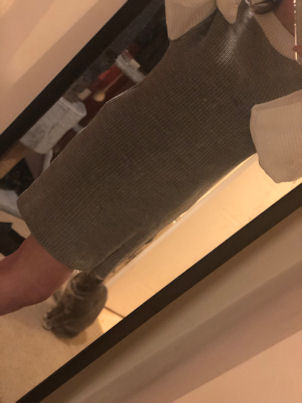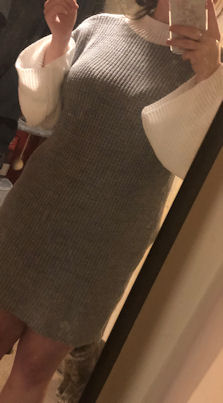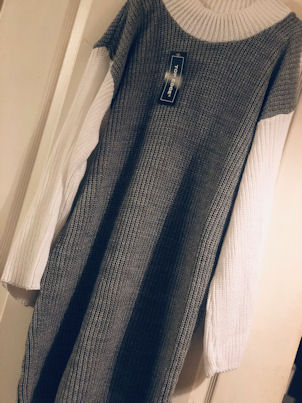 Add some sleek style into your new season wardrobe with this grey knit block jumper dress. Featuring white contrasting sleeves and collar to make this block design ultra cool and relaxed with a comfy fit. Teamed with boot heels for a cool casual day-time look. 
I loved this dress when i saw it on the website and i knew I had to add it to my basket.  it is so unique and completely out of my comfort zone, especially the sleeves but I think it adds character to the dress. The model wearing this dress on the website really does model it well and it looks great on her! The material is quite thick so it would definitely keep you warm in the colder months which is a must-have! I always used to wear jumper dresses but never one that looked like this and I must admit I love it more than any of my other ones. I showed my best friend this dress and of course she went onto the website and ordered it for herself, after trying to steal mine. So this dress has been very popular and we both love it!
---
The next dress I chose was 'Black Knit Long Sleeve Tie Front Wrap Dress – Star'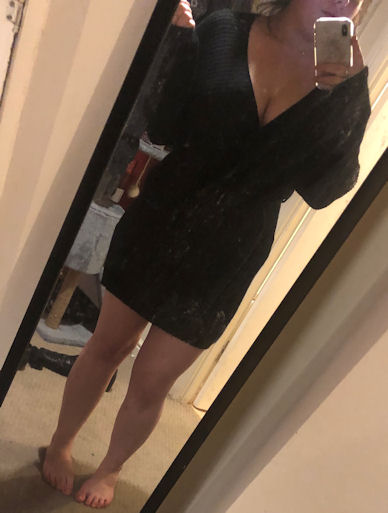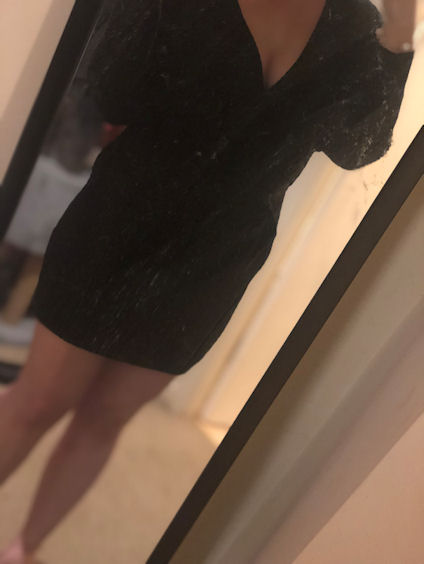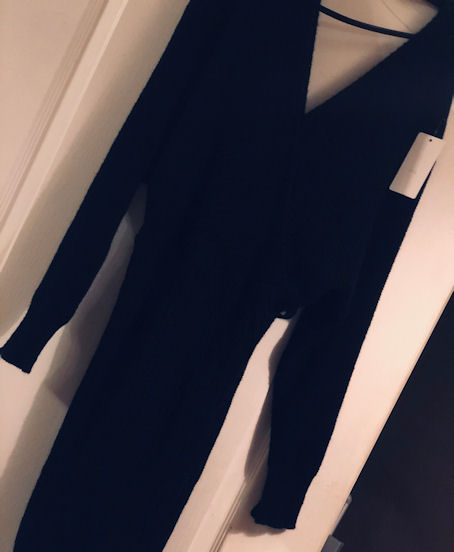 Get your wardrobe in check this season with this knitted dress. Featuring a soft knit fabric, with long sleeves and a ruched front, team it with some lace-up heeled boots for a simple but chic look.
Now, this is 10000% my favourite dress out of all of them. You can't really go wrong with an LBD. A dress like this is definitely a staple in your wardrobe, for example when you don't have an outfit but you want to go out. Unfortunately, until now I didn't have an LBD but this one is stunning. It fits very nicely and doesn't cling too much to the body, this is what I have trouble with most of the time with dresses because I'm a little 'curvy' if you like. This dress is extremely flattering and not too short either. I also adore the back of the dress as its cut out and really adds to the dress. The only thing I can say is that it is a little bit see-through, but not enough for it to become an issue when on a night out.
---
The last dress I chose was 'Black Knitted Ribbed Long Sleeved Midi Dress – Ellie'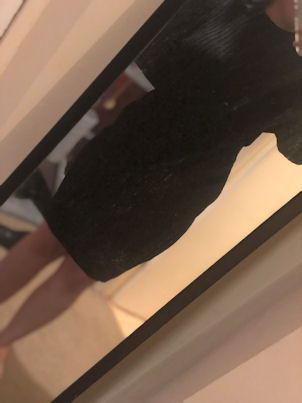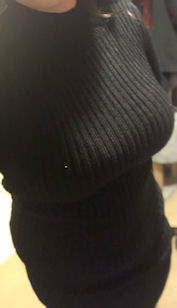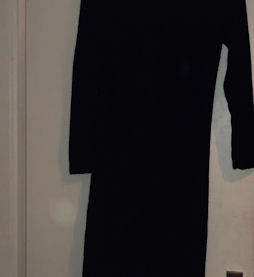 Unfortunately, this dress is now out of stock but it is a lovely midi plain black midi dress. I really like midi dresses as their great for this time of year. This particular dress is quite a chunky knitted dress which is perfect for the winter and it is definitely warm and snuggly. It does not surprise me that it is out of stock because it is stunning and I'm sure a load of you have gone and ordered it. The only problem I found with this dress was that it is quite big, I had to hold it at the back to take a photo and it is also quite long for those that are quite short like me. However, I do think if I was to have got the smaller size it would have fitted perfectly.
---
Femme Luxe is definitely a website that I would recommend to anyone looking for dresses for any sort of occasion. The beauty is that they also do t-shirts, jumpers, trousers and skirts so for those of you that are into your fashion and are looking for websites that have affordable clothes, great quality and trendy, this is the perfect website for you. All of the outfits were true to what was on the models, so basically what you see is what you get. From now on I will be ordering from this website more often and I can't wait to show you all what I buy.
-xo