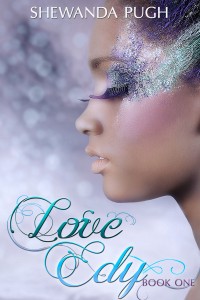 Love Edy Book Tour July 12th – July 27th
Title: Love Edy
Author: Shewanda Pugh
Genre: Contemporary Romance
Publisher: Razor's Edge (June 24, 2014)
Buy Link: Amazon
Synopsis:
When Edy Phelps falls hard for her best friend, she knows nothing can come from it. Forget actual chemistry, or the fact that she cherishes his mother more than her own; centuries of tradition say that Hassan will grow up, marry the girl his parents pick, and forget his best friend: the dancer with the bursting smile. Except he can't. In a world erupting with possibilities for the boy with a body of steel and dreams of the NFL, everything seems promised while nothing at all is; when he's denied the girl he wants most.
Two hearts. Two families devoted through generations of friendship. Could Edy and Hassan really risk all that? And yet … how could they not?
Review:
I have never before heard of this author but I can honestly say what a good job she's done with getting me into this book. I'm a teenager and I honestly do not read a lot of books I'm not really a book person (she says with her blog full of them) but i will sit down and read them if I'm interested in them.  I was not disappointed with this book the details of the characters are brilliant and its that passion you feel within each of the characters that makes you sit down and keep reading. Edy and Hassan belong together and this has been a really good read they have a connection and so much passion between each other. I cannot wait for book two! I am really excited to carry on the sequel. Such a great read.
Author Bio:
Shewanda  Pugh is a tomboy who credits Stephen King for being the reason she writes romance.
In 2012 she debuted with the first novel in a three part contemporary adult romance series, Crimson Footprints. Since then, she's been shortlisted for the AAMBC Reader's Choice Award, the National Black Book Festival's Best New Author Award, and the Rone Award for Contemporary Fiction in 2012 and 2013. She has an MA in Writing from Nova Southeastern University and a BA in Political Science from Alabama A&M University. Though a native of Boston, MA, she now lives in Miami, FL, where she can soak up sun rays without fear of shivering. Her first young adult novel, Love Edy, is scheduled for release on June                                                                       24th, 2014.
Author Links: Website |Facebook |Twitter