Good Afternoon, I am doing #72Questions post for you. If you read my blog you would know I add questions and tags every monday for you to get to know me a little bit better! I saw this one floating about and I have seen this on many blogs that I have been browsing so here we go some more questions for you to learn a bit more about me! 🙂
1. What's your favourite movie?
I have a load of movies that I absolutely ADORE but I recently went to see 'The Theory of Everything' in the cinema, Which is the 'Stephen Hawking' Film, I LOVE it! It is so inspiring, I recommend everyone to go and buy it when it comes out on DVD if you haven't already seen it!
2. Favourite movie in the past five years?
Definitely A Cinderella Story, It really picks me up when I feel low. Although I quite like Hocus Pocus Too! but they have always been my favourite. 
3. Favourite Hitchcock film?
I can't say I have ever watched a Hitchcock film, sorry!
4. A book you plan on reading?
The rest of Fifty Shades of Grey & The Books Series but I am in the middle of reading Geek Girl.
5. A book that you read in school that positively shaped you?
umm Of Mice and Men? I do love that book & the film.
6. Favourite TV show that's currently on?
Ibiza Weekender! Always makes me excited to go on my first holiday abroad, although who knows when that is going to be!
7. On a scale of one to ten how excited are you about life right now?
hmm, 9? Im quite excited I have a lot ahead of me.
8. iPhone or Android?
iPhone no denying it
9. Twitter or Instagram?
ooh, tough one. Twitter?
10. Who should EVERYONE be following right now?
JOE SUGG! go find him now! & The SacconeJoly's
11. What's your favourite food?
I can't say I have a favourite food but I l
12. Least favourite food?
PEAS! I HATE THE GREEN SQUISHY THINGYS
13. What do you love on your pizza?
I am a very fussy pizza eater, or any eater I guess, But I LOVE pepperoni & A meaty pizza
14. Favourite drink?
Cranberry Juice, I have no idea why, I just love it ok.
15. Favourite dessert?
CHOCOLATE CRUNCH! or Jelly mm jelly I haven't had that in a while.
16. Dark chocolate or milk chocolate?
but I like white chocolate more? especially buttons, hm milk chocolate
17. Coffee or tea?
Tea, mmmm.
18. What's your favourite band?
The Script, does the youtube boyband count too?
19. Favourite solo artist?
I am going to have to say Sam Smith
20. Favourite song?
Dappy – Beautiful Me, I Love It Atm.
21. If you could sing a duet with anyone, who would it be?
JOEY ESSEX, JAKE QUICKENDEN OR JIMMY BULLARD how cool would that be?
22. If you could master one instrument, what would it be?
Guitar, I actually have one in the corner of my bedroom, just taking up space. I can't play nor sing, so it wont get me anywhere.
23. If you had a tattoo, where would it be?
I woud like one on either my ankle/bottom of leg, or my hand/wrist and definetely one on back of my neck.
24. To be or not to be?
To be
25. Dogs or cats?
Dogs
26. Bird-watching or whale-watching?
I think whale-watching would be different and a little bit adventurous.
27. Best gift you've ever received?
I am always surprised with amazing gifts because I am very lucky but I would have to say my Laptop.
28. Best gift you've ever given?
I do not think I have ever given anyone a good gift, or at least something they deserve. Because I do not have a lot of money I can't but things that I feel they deserve. I feel they deserve the world but I can't afford that.
29. Last gift you gave a friend?
A Purse I think.
30. What's your favourite board game?
Pay Day, I love it, I always get it out when people come over.
31. What's your favourite country to visit?
never been abroad as I said earlier:(
32. What's the last country you visited?
HERE RIGHT IN THE UK!
33. What country do you wish to visit?
There are 3 places where I am determined to visit and that is New York at christmas time, Austrailia and Ibiza.
34. What's your favourite colour?
PINKKKKKKK or purple who knows I don't even know.
35. Least favourite colour?
Red, its just not my cup of tea.
36. Diamonds or pearls?
Diamonds
37. Heels or flats?
flats, i look so stupid in heels.
38. Pilates or yoga?
Pilates
39. Jogging or swimming?
I love swimming although I can not actually swim very well, I try but it just seems as if I don't actually move so jogging.
40. Best way to de-stress?
watching youtube videos or music on and junk food.
41. If you had one superpower, what would it be?
to heal all the bad stuff in the world
42. What's the weirdest word in the English language?
Oh wow, what about doodle sack or tittynope weird one. check what they mean! they are not rude!
43. What's your favourite flower?
Rose
44. When was the last time you cried?
about a week ago!
45. Do you like your handwriting?
I don't think anyone does.
51. Favourite smell?46. Do you bake?
I can but I don't haha.
47. What is your least favourite thing about yourself?
My Stomach
48. What is your most favourite thing about yourself?
My um, eyes?
49. Who do you miss most?
My great uncle & nan.
50. What are you listening to right now?
my mum talking haha
51. Favourite smell?
clean fresh bedcovers
52. Who was the last person you talked to on the phone?
My auntie.
53. Who was the last person you sent a text to?
my bestest
54. A sport you wish you could play?
football
55. Hair colour?
dark brown.
56. Eye colour?
Blue
57. Scary film or happy endings?
happy endings, so many bad scary films right now
58. Favourite season?
winter means hibernation but definitely summer cause its my birthday!
59. Three people alive or dead that you would like to have dinner with?
Sam Smith, Saccone-Joly's and My nan.
60. Hugs or kisses?
Hugs
61. Rolling Stones or the Beatles?
The Beatles
62. Where were you born?
Suffolk
63. What is the farthest you have been from home?
Devon.
64. Sweet or savoury?
depends but sweet.
65. Lipstick or lip gloss?
Lipstick
66. What book have you read again and again?
Sahara Special
67. Favourite bedtime story?
I don't want to go to bed – Little Princess – Tony Ross, I loved this book so much!
68. What would be the title of your autobiography?
Striving for my best but the struggles In between.
69. Favourite sound?
POSTMAN KNOCKING ON THE DOOR
70. Favourite animal?
Koala.
71. Who is your girl crush?
Imogen Townley 
72. Last photograph you took?
The last photograph i took which was not a 365 picture is this one!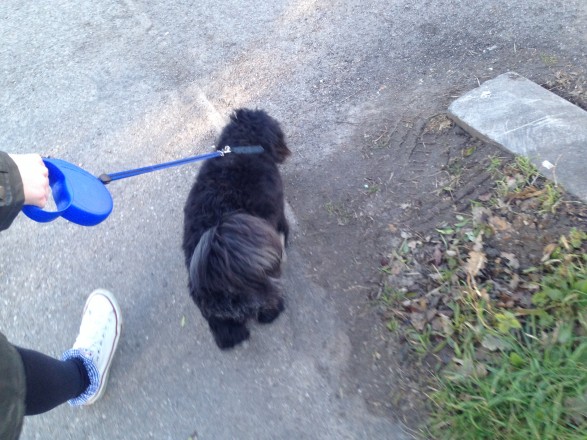 So that is my 72 questions answered. I would love to see other bloggers joining in with this too. It is a great way of getting to know you all a little bit better.