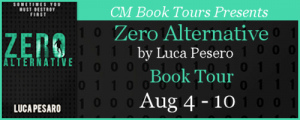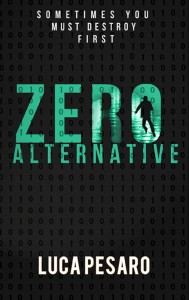 Title: Zero Alternative
Author: Luca Pesaro
Genre: Conspiracy/Action /Thriller
Expected Publication Date : April 25, 2014
Synopsis:
"Sometimes you must destroy first."
To stay alive, Scott Walker must bring down a corrupt international bank. And possibly shatter the world's economy. Because finance is a black hole ready to chew up countries and people before spitting them out rich, or broken. Or both.
Framed. Hunted. In love with a woman he can't trust. As he hides from hitmen across Europe, Walker has only one card to play – DeepShare. A silicon oracle that could predict a slice of the future, and that everyone wants. Governments and insane billionaires, criminals and anarchist hackers stand in his way, some even promising help – though with dangerous strings attached.
As Walker struggles to survive and digs deeper into the dark heart of the global economy, one question torments him: how much will the world have to pay?
Review
This book had me from when I first read the synopsis. I was really excited to start reading this book the moment I read the synopsis as this is my kind of book. I got hooked straight away and the book was not one that you could just put down and forget about. You couldn't just put it down you HAD to keep turning those pages. It is beautifully written and very interesting. 5 star read. I will be looking out for more of Luca's work.