So this post I'm really excited about!
I was contacted by Mycigara asking if I would like to review something from their website. Now, for a very long time, I have wanted to give up smoking. In fact, I hate being a smoker and I have a lot of family that are into their vapes and different juices so I thought this was the perfect opportunity to try and crack my habit and try vaping instead. As many of you know vapes can be a substitute to smoking and help you have a healthier lifestyle.
Their website is really easy to navigate around and find the things that you want, and I found what I was looking for in no time.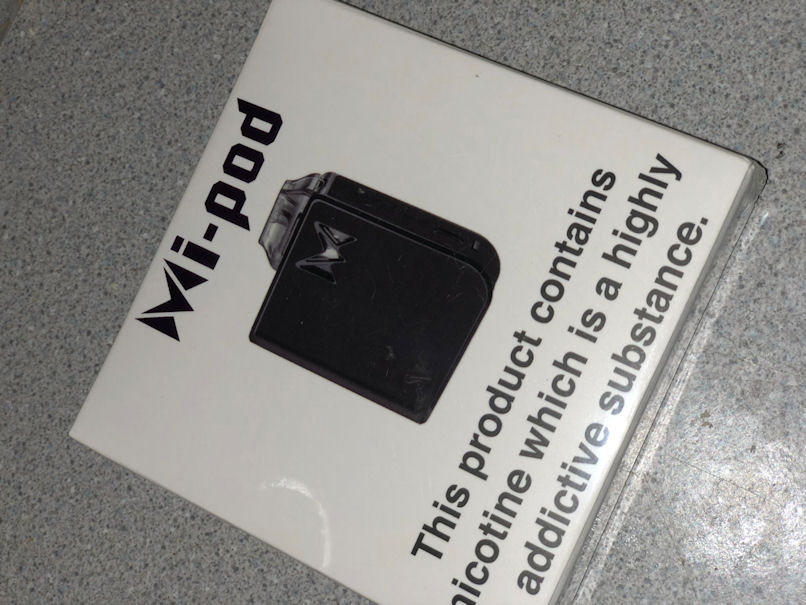 The device I chose was a Mi-Pod, mainly because it takes Nic Salts. I have been told so many times that they help a lot more with giving up smoking. I also wanted a vape that wouldn't make me choke when Inhaled so this sounded the best option for me. I chose the Mi-Pod in black and I had to ask family members about which vape they thought would be best for me as they really know their stuff and im clueless!  I'm glad that I did ask for their help because I would have chosen the wrong thing.
The Mi-Pod by Smoking Vapor has taken the vaping world by s

torm, it's an absolute must have for any vaping enthusiast. Featuring a maximum output of 15w and 950mAh fast charging battery, it's the perfect device for your 50/50, salt nic and CBD liquids. It's elegant and modern design includes an illuminating logo when inhaling and it has capabilities to add a neck chain.

Contents
x Mi-Pod Device
2 x Refillable Pods
1 x USB Charging Cable
1 x User Manual
         Features:
Refillable Pods
950 mAh Battery
Built in LED
OAS System
Compact Size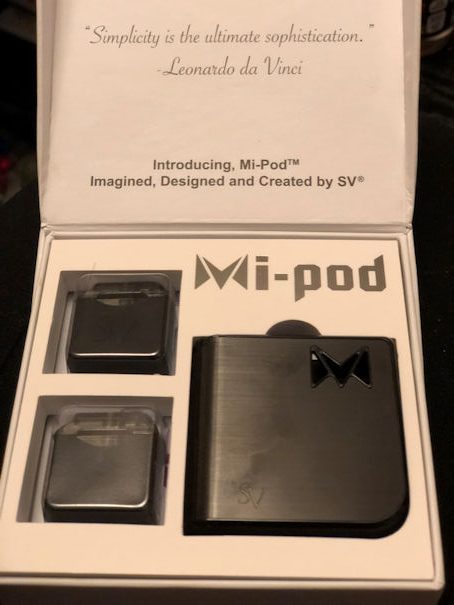 When receiving the Mi-Pod I realised that it was a lot smaller in person which I was kind of hoping for because by the picture I thought it was going to be quite chunky looking. It fits really nicely into your hands and can get away with vaping discreetly as it has an option to turn the LED off. The instructions were fairly easy to follow and I was using the vape within 10 minutes of opening it.
Inside the box, you get 2ml pods, the device, warranty, instructions, a charging cable and a neck strap. This device is extremely easy to use too! to fill the pods you just need to pop off the rubber bung at the bottom of the pod and fill it up. Close it and match up and pop it in and you're good to go!
Along with the vape I was also sent 'NastyJuice Bad Blood Nic Salt'. Which is a blackcurrant menthol. I usually don't like blackcurrant but this flavour is amazing. the nasty juice is 10ml bottle 50/50 VG:PG and 20mg.
Overall I am extremely pleased with this device and I think it is amazing for beginners. And because I have it with me all of the time I'm getting used to picking that up and vaping rather than going out for a cigarette so it is a win-win for me.
I'd give this device a 10/10.